England tell Kevin Pietersen: Don't go changing (to try to please us)
England don't want Kevin Pietersen to lose his arrogance and swagger as he returns from the international wilderness.
Last Updated: 13/11/12 7:18pm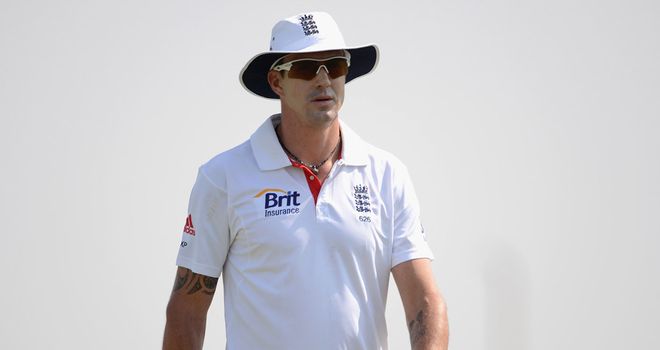 Pietersen has had to convince England's management and senior players that he is a changed man after his summer of contract wrangles, text messages and other issues.
What England cannot afford, however, is for a humbled Pietersen to return with his talents diluted.
Wicketkeeper Matt Prior said: "We wouldn't want KP to change too much, because it is how he is that makes him special as a player.
"If Kev suddenly came as this shy, introverted character I would be more worried. I want him to go out and express himself, as he does."
Pietersen has an adoring public following his every move in India thanks to his exploits in the Indian Premier League.
"You only have to walk around India and see these guys who have watched him play in the IPL ... they can't wait to watch him bat - and we can't either," added Prior. "I'm glad he's come back the same 'KP' as he was."
Under coach Andy Flower, new captain Alastair Cook and his predecessor Andrew Strauss, England have made team spirit perhaps their most valued virtue.
Prior reports that Pietersen is very much a part of that. He added: "The important thing is this group all pulling together in the right direction - and Kev, the character that he is, pulling with us makes us a far stronger team. That is happening right now."
Team ethos
Prior has a reputation as the epitome of England's one-for-all ethos. "I genuinely believe it's the team in big situations that win you games and get you out of holes - 11 blokes pulling in the same direction, rather than one or two or three individuals.
"Obviously individual performances, exceptional performances, always help - but it's the group that is stronger than anything."
Pietersen, the Sussex gloveman is confident, will not be rocking that boat this time. "All I'm concerned about is that we start a Test match in two days' time - so he best be 'reintegrated'.
"He is in our team and in our squad. It is as good as it has been since I've been in this England side."