Jonny Bairstow backs England batsmen to support senior partners in Kolkata
England will not have to rely on Alastair Cook and Kevin Pietersen for runs in Kolkata, according to Jonny Bairstow.
Last Updated: 02/12/12 12:32pm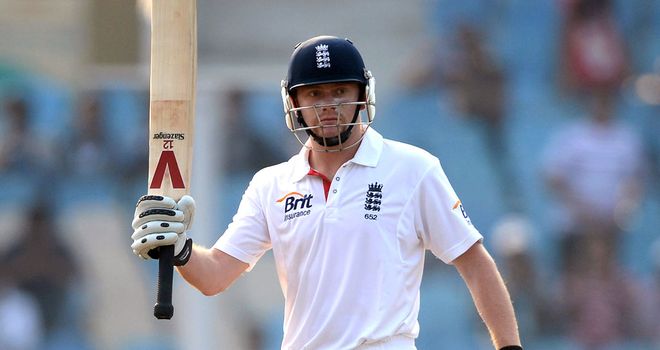 The pair's hundreds in the second Test in Mumbai were the cornerstone of a 10-wicket win which squared the four-match series with India at 1-1.
And Bairstow, who made just nine batting at five last week, reckons the rest of England's top order learnt plenty from the efforts of the senior batsmen.
"They played outstandingly well," he said. "Cookie played brilliantly in the first two Tests, and then Kevin played the way Kevin does in Mumbai.
"It was an absolute pleasure to watch those two innings, and I'm sure the guys will take snippets out of those and implement them into their personal games. Anyone would do that from around the world.
"As a team, you always want that dovetail effect, so that if someone does fail, someone else can step up to the plate and get a hundred. The batting is a strong unit - I'm sure we'll prove that."