Aussie Michael Hussey is 'relieved' that pressure of Test cricket is now over
Michael Hussey was a satisfied man following Australia's five wicket victory over Sri Lanka in the final Test in Sydney
Last Updated: 06/01/13 2:14pm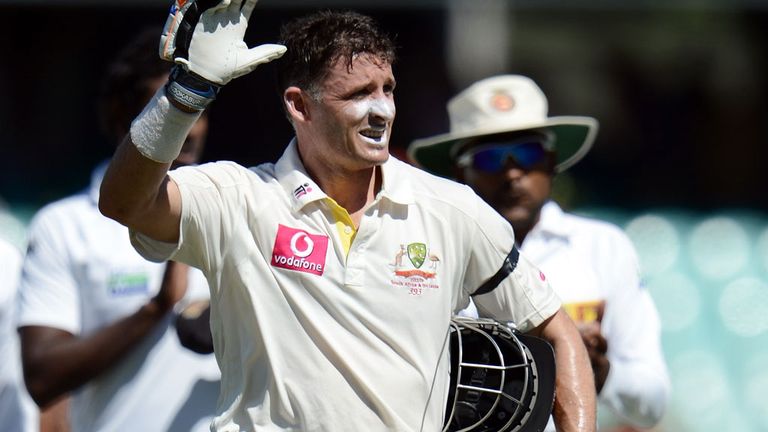 Playing in his last Test before retiring, the 37-year-old was at the crease - unbeaten on 27 - when the hosts wrapped up a comfortable 3-0 series win.
Set 141 to clinch the triumph on Sunday, Hussey was at the non-striker's end as Mitchell Johnson claimed the winning run.
And Hussey admitted he was not disappointed to have missed out on striking the final run.
He said: "I'm more than happy to be out there when the winning run was hit.
"I just wanted the job done really. The most important thing was making sure we won the Test match.
"I was telling Mitch the over before, 'if it happens that you hit the final run, then I'm more than happy to let us get this over and done with'.
"I'm a bit relieved it's all over now. There's the stress, the pressure, I can relax away from all that now. I don't have that sick feeling in my stomach before every game or before I bat.
"And what a place to finish! The SCG is probably in my top three favourite grounds in the whole world. The crowd support and the support in general has been a bit overwhelming and I've been a bit embarrassed by it."