Samit Patel: Don't underestimate our nine-run triumph in Rajkot
Samit Patel believes cricket fans should not underestimate how difficult it is to beat India on home turf.
Last Updated: 13/01/13 4:45pm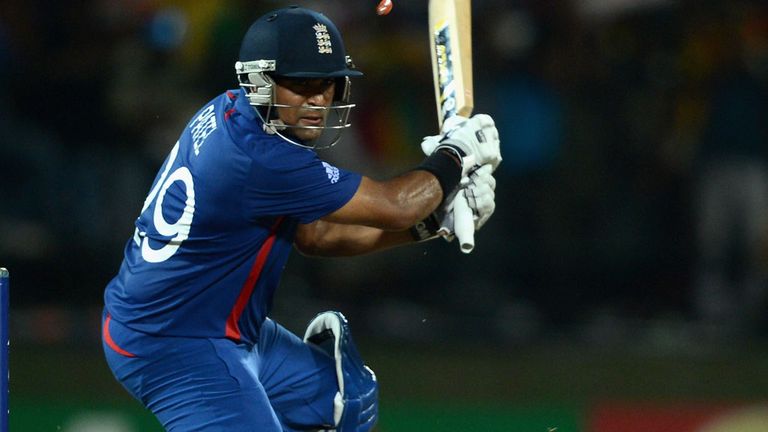 After going 13 matches without a one-day international victory in India, England ended this dreadful sequence of results with an exciting nine-run triumph on Friday.
The Nottinghamshire all-rounder played a key role as England compiled a superb 50-over total of 325-4, hitting a brisk unbeaten 44 from just 20 deliveries.
And Patel said: "I've been here for 10 ODIs before and lost all 10. It's just great to get a win here.
"Sometimes people don't realise how much of an effort it is to beat these guys over here.
"They're just good players in their own back yard. They play good one-day cricket all around the world but, in India, they dominate spinners and they dominate cricket in general.
"On past tours here we've not even won a warm-up game. To win the first ODI in Rajkot was fantastic."
Going into that match, England had not won an ODI on Indian soil since 2006, after which they suffered humiliating 5-0 whitewashes in 2008 and 2011.
Patel added: "To play India in 2008 was quite demoralising. We put up good scores and they knocked them off. We got nowhere near them.
"As a batsman when you hit a boundary and you don't get a clap it can be a bit hurtful really.
"You know you've played a good shot and no one's really appreciated it. That can eat a bit under your skin but it's about how you handle it."
The second of five ODIs takes place in Kochi on Tuesday.