Batsman Eoin Morgan says England can learn from past mistakes in India
Eoin Morgan feels England can learn from the loss they suffered on their previous tour of India in the current series.
Last Updated: 18/01/13 5:08pm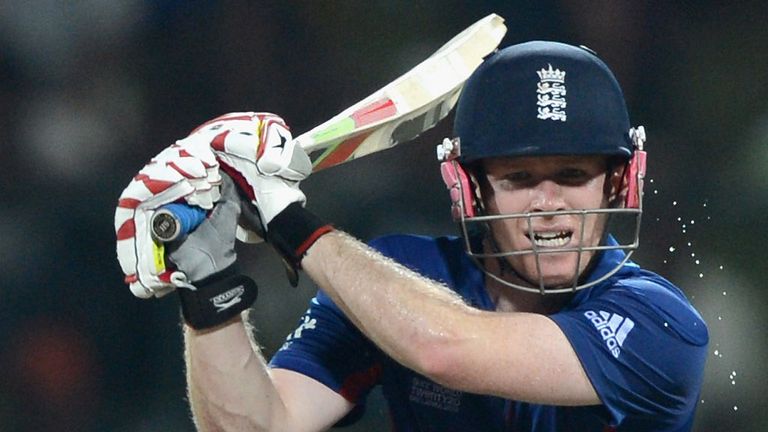 The 26-year-old batsman missed England's 5-0 series defeat in India in the winter of 2011 because of a shoulder injury.
But the Dublin-born player still feels there are lessons to be learned from that experience as the tourists look to hit back from their heavy loss in Tuesday's second ODI in Kochi, which levelled the series at 1-1.
"The only blip we have had since Alastair (Cook) took over as captain was the last trip we had here and we learnt a lot of lessons from that," he said.
"When we were here last we went away from our principles of taking the emotion out of that game and concentrating on what we do best: concentrating on us as a team and our strengths and not getting distracted by other things.
"It is certainly different to what we are used to playing back in England. Cricket in this country is huge, it is indescribably big. Everything that surrounds it is fanatical.
"Even the trip from the airport to the hotel seeing the streets lined like that just for a team turning up was amazing."
The third ODI is in Ranchi, the hometown of Mahendra Singh Dhoni, but Morgan does not think the extra focus will have an adverse effect on the India skipper.
"I think he is always going to be under pressure. He is the captain of India," said Morgan. "He has 1.2 billion people on his shoulders. He is a captain of a massive nation. The pressure is always going to be there. Being back in his home town might even give him some more pride to play for."
Dhoni is expected to overcome a thumb injury to lead his team, the in-form wicketkeeper-batsman having been struck in the nets on Friday at practice.