Brendon McCullum thrilled with first New Zealand series win in South Africa
New Zealand captain Brendon McCullum said his side's win against South Africa was one of the best ever by the country.
Last Updated: 23/01/13 4:56pm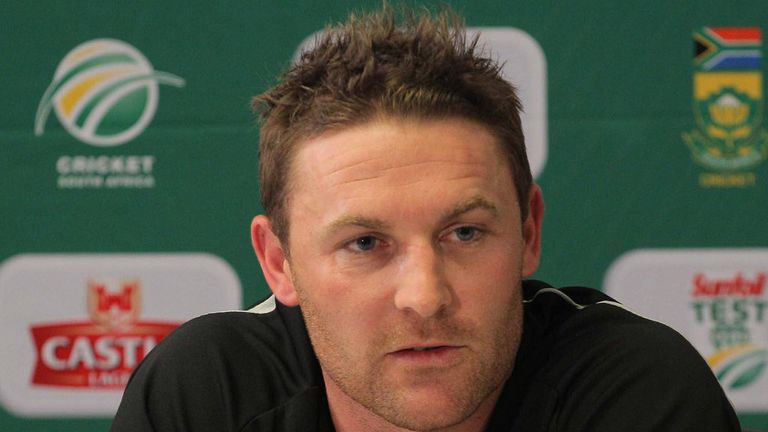 Williamson hit 145 not out as the Black Caps won by 27 runs to take a 2-0 lead in the three-match one-day series - the first time they have won a series on South African soil.
After being thrashed in both Test matches, McCullum was thrilled that his side have managed to turn things around in the one-dayers.
"It is one of the finest one-day series wins in New Zealand's history, the ninth-ranked team against the top team," said McCullum. "It is incredibly satisfying to finish off the tour this way."
"I'm not going to underplay it. It's a phenomenal effort. This will probably go down as one of our biggest ever wins in the one-dayers and after a pretty tough time."
McCullum billed Williamson's innings as one of the best he had seen from one of his countryman, and the man himself admitted it had been tough to come back from the Test serious.
"It's been tough all right," Williamson said. "The boys really stepped up in the last two games and it's rewarding to come out with a series win."
South Africa had been on control on 167-1 before they suffered five run-outs during their run chase, equalling the most ever seen in a one-dayer.
It could have easily been six run-outs with another close call, and South Africa's stand-in captain Faf du Plessis admitted losing from such a strong position was not acceptable.
"We didn't play well again, and to get five run outs is not acceptable," he said.
"We didn't play well in the end. From 167-1 you should win the game. The batting unit must take responsibility. But it is a young team and hopefully we can learn from this."