Shane Warne: Changes need to be made ahead of crucial 12 months for Australia
Shane Warne has slammed Cricket Australia and says their policy of rotating players is holding back the national team.
Last Updated: 04/02/13 10:20am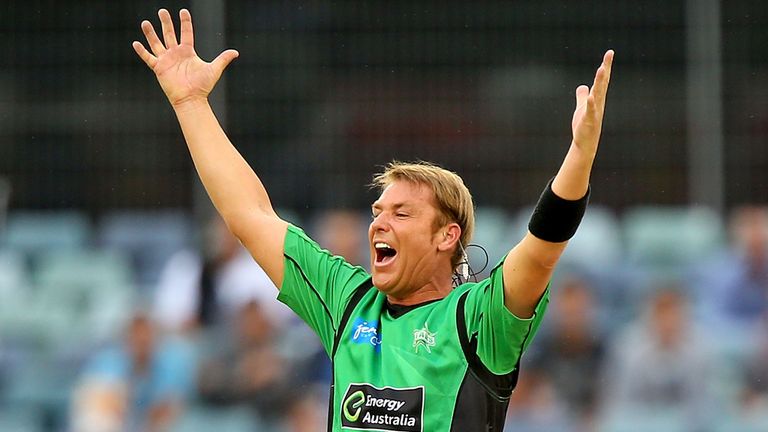 The retired leg-spinner posted a series of tweet on Monday, criticising Cricket Australia's structure and policies, before then further airing his grievances in a lengthy blog published on his website.
"The next 12 months is the biggest 12 months of cricket for the Australian cricket team in a long, long time," he said.
"If we do nothing now, we will be where we were 30 years ago. There needs to be urgent action and a new strategy/plan put in place.
"The current set up is not working, as the results are showing! What are our world rankings in all forms?"
Cricket Australia's policy of resting players to avoid injury and fatigue has drawn widespread criticism from former players, despite being commonplace in other national set-ups.
Warne also called for CA to choose the same 11 players across Tests, one-day internationals and Twenty20 international cricket.
"A simple criteria is pick your best team and stick with it in all forms. Chopping and changing leads to insecurity," he said.
"Players then start to look out for themselves and over their shoulder, this breeds selfishness.
"It's also why rotation and resting players will never work. I believe the players should be united, take ownership of this; it's a very powerful and strong message to send to CA."
Australia, third in the Test and one-day rankings, lost the recent Twenty20 series against Sri Lanka after drawing the one-day series and beating the visitors in the Test series.
"Cricket is a simple game," said Warne, who claimed 708 Test wickets during a celebrated career.
"Sure it has room and a place for scientific research and current technology, which can help learn about an opponent, but not instead of using your cricket brain, together they can work hand in hand.
"Technology can help in recovery, but so can sleep and a common sense approach to recovery.
"It's time to go back to basics. Too many people are justifying their existence."