Matt Prior believes England can dominate this year's back-to-back Ashes series against Australia
England wicketkeeper Matt Prior has told Australia to be prepared to be bullied in this year's back-to-back Ashes series
Last Updated: 13/02/13 12:43pm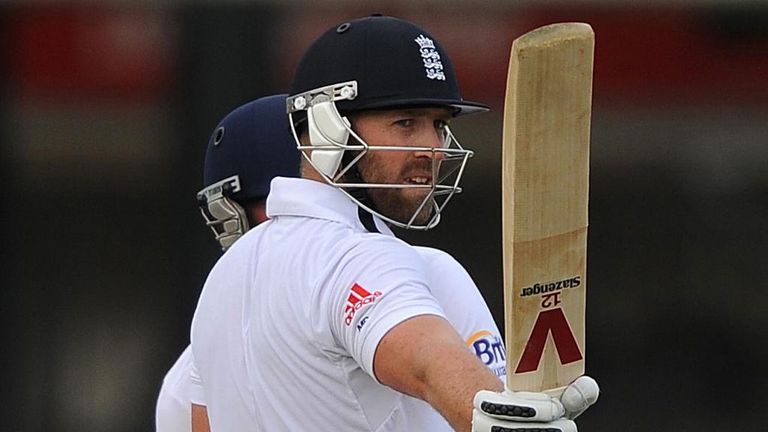 Prior grew up in an era when Australia secured eight consecutive Ashes wins under the likes of Shane Warne and Steve Waugh.
But the Sussex wicketkeeper believes the boot is firmly on the other foot now as Alastair Cook's side bid to become the first England team in 123 years to win four consecutive Ashes urns.
"I remember watching Shane Warne, Matthew Hayden and Glenn McGrath, and the way they walked around and bullied England," Prior said.
"Maybe it's our time to do a bit of bullying ourselves.
"If we prepare and perform as we want to, there's no reason why we shouldn't dominate Australia in these two Ashes series.
"You look at our dressing room and the skills we have in our team - batters, bowlers, the spin department, it's all there.
"But Ashes series are strange - there is no such thing as a weak Australian Test side and we will have to be on our game to do it."
Australia are set to bring an inexperienced team to England this summer, with only eight of the current 17-man Test squad in India having Ashes experience, and Prior says the hosts will be looking to test their mettle.
"There's more to it than the odd sledge here and there," he said. "There are other ways of letting guys know they are under pressure or it's a big occasion.
"There are ways of creating an intensity out on the pitch, like the way we hustle around, the way our bowlers put the ball in the right area all day long."