ICC says South African Jacques Kallis was not out in second Test against Pakistan
South African Jacques Kallis should not have been given out in the second Test against Pakistan, the ICC has admitted.
Last Updated: 15/02/13 9:53pm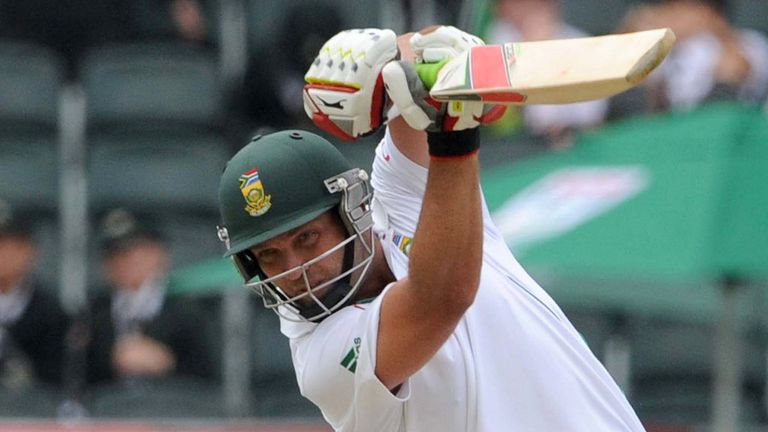 Umpire Steve Davis initially appeared to raise his finger for a catch at short
leg off spinner Saeed Ajmal and, while Kallis' review showed he had not hit the
ball, it was going on to flick leg stump.
That meant the leg before decision remained as valid, only for the 37-year-old refusing to walk back to the pavilion creating further confusion.
Davis was prompted to have a further discussion with third umpire Billy Bowden before the decision stood - much to the batsman's displeasure.
An ICC statement, issued on behalf of the playing control team (PCT), read: "The PCT made an honest error in this extremely rare situation.
"The umpires followed usual umpiring principles in giving Kallis out lbw on umpire's call the review was for the batsman out caught. This is because the normal principle is that an appeal covers all forms of dismissal.
"However, the playing conditions state that when the third umpire observes that the batsman could be out by another mode of dismissal, the decision being reviewed using DRS should be as if the batsman had been originally given not out.
"Therefore, in this instance Kallis, as the point of impact was umpire's call, should not have been given out lbw."
Before the ICC statement was issued, South African team manager Mohammad Moosajee said he could not comment in detail because there was a code of conduct regarding the decision review system.
"All we did was seek clarity from the umpire, which we were happy with," he said. "The rule states that if an umpire has given a batsman out and the batsman appeals, he can be given out for something else."
Kallis made two as South Africa struggled to 139-5 in reply to Pakistan's 338