New drug testing measures planned by ECB in wake of Tom Maynard inquest
The ECB plans to introduce its own testing programme for recreational drugs in the wake of Tom Maynard's death.
Last Updated: 26/02/13 9:05pm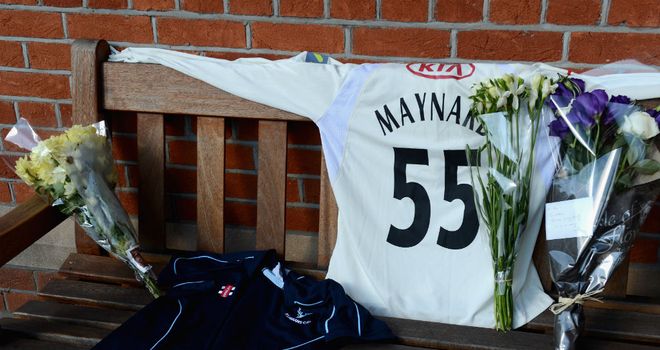 An inquest returned a verdict of accidental death in the case of Surrey cricketer Maynard, who was electrocuted on train tracks in June last year after fleeing police who had stopped his car.
A hearing was told the 23-year-old was nearly four times the drink drive limit and had cocaine and ecstasy in his system at the time.
And a joint statement from Surrey and the ECB in response to the verdict confirmed plans have been drawn up to extend the current policy of drug testing.
It read: "The ECB Board has recently agreed to develop an out of competition testing programme to encompass recreational drugs, in co-operation with the Professional Cricketers' Association.
"These measures will supplement the ECB's existing anti-doping programme which involves in and out of competition testing through UK Anti-Doping in compliance with the WADA (World Anti-Doping Agency) Code."
WADA prohibits the use of recreational drugs 'in competition' but the organisation's Code does not currently demand out-of-competition testing for the same substances.
The ECB/Surrey statement read: "While the ECB accepts that recreational drug use is a part of modern society, we do not condone it and will take all reasonable steps to prevent its use within the game.
"We also believe we have a responsibility to educate all our players and are committed to supporting any player who needs help in this area."
The statement also echoed calls from Maynard's family for his memory to be defined by more than the inquest verdict.
"Tom was a great man and a great cricketer and will be remembered forever by everyone who had the privilege to know him," it read.