Matt Prior is confident Nick Compton can deliver on the biggest stage
Matt Prior is confident Nick Compton is capable of delivering on the biggest stage despite his current struggles.
Last Updated: 02/03/13 9:18pm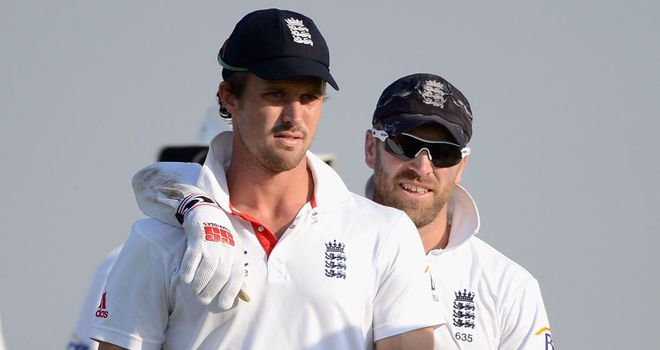 England's newest Test opener was bounced out for a single before the tourists reached 256-9 by the close, giving them a lead of 333 runs going into the final day of four against a New Zealand XI.
Jonathan Trott and Kevin Pietersen have also been short of runs over the past three days, but Prior is unconcerned ahead of the first Test which starts in Dunedin next Tuesday.
"He would want to have gone out and smashed a hundred," Prior said.
"But he's hitting the ball brilliantly in the nets, and it will be down to him to get his preparation right going into the Test.
Experienced
"You can score all the runs you want in the world in warm-up games, but ultimately that first innings of the Test match is where we want Compo to go and score a big hundred.
"The guys are experienced enough and have played long enough now to know that the big test starts next week, and that's when it's important they score runs.
"They've been on tours where they haven't scored any runs in warm-up games, and then blitzed a hundred in the first Test."
"Obviously, it wasn't great to start off with - you don't want to lose early wickets.
"Those guys at the top would love to score hundreds every time they walk out to bat, but that's not possible.
"In that scenario, it's up to the middle and lower order to bail the team out - and, from that point of view, it was excellent practice."