Andy Flower expects England to bounce back in the first Test in New Zealand
Andy Flower is confident England can thrive in the first Test in New Zealand despite losing their only warm-up fixture.
Last Updated: 03/03/13 5:36pm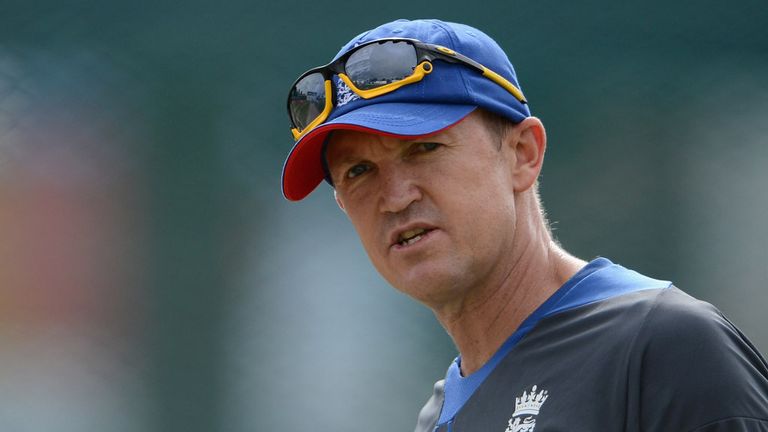 Moderate first-innings bowling and inconsistency among their top six batsmen cost England at the Queenstown Event Centre ground, where a New Zealand XI chased 334 to win with eight balls to spare.
Flower, back with his England charges for the first time since their historic series win in India last year and in his new guise as their specialist Test coach, called the defeat "sloppy" but insists he saw enough to suggest his team can respond when the three-match Test series starts in Dunedin.
"We went into that four-day game wanting to win it," said Flower. "Winning is a great habit to keep. But they played pretty well, and I thought we were a little sloppy in a few areas."
Flower was encouraged by a gradual improvement from the bowling attack, minus the rested Steven Finn and James Anderson, and the batting of first-innings centurion Ian Bell and Matt Prior.
"There were some good things to come out of that game," he said. "I thought Bell and Prior were excellent with the bat.
"The bowlers, after a poor first-innings display, all got better in the second innings.
"It's not ideal losing but the crux of the matter is the first Test is four days away, and that's when it will count. I think there was ring-rustiness there, without a doubt. That was obvious for all to see. The point of playing these games is to get ready for the first Test.
"It's only one game. Those guys who missed out (likely Test opener Nick Compton, Jonathan Trott and Kevin Pietersen were all short of runs in Queenstown), just like the ones who didn't, will have to start again with their first ball and keep it nice and simple in the first Test in Dunedin."