Alastair Cook: England must stamp out bad starts v New Zealand in Wellington
England captain Alastair Cook has told his team to stamp out the bad starts ahead of the second Test with New Zealand.
Last Updated: 13/03/13 1:16pm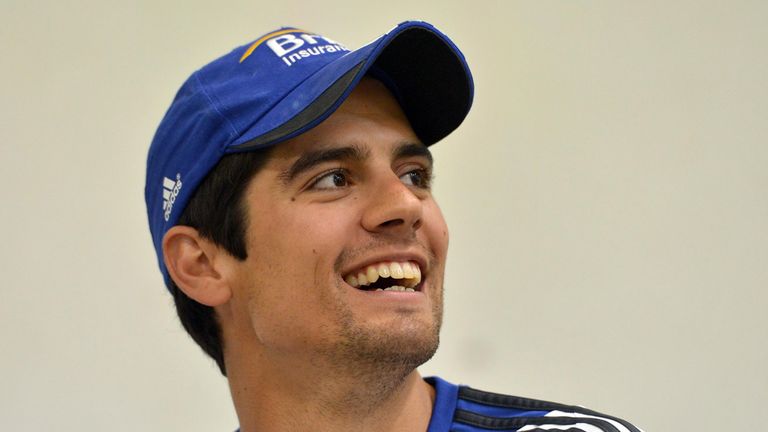 England salvaged a draw in the first Test in Dunedin after being skittled out for 167 in their first innings, Cook and Nick Compton scoring centuries at the top of the order.
It was the fourth successive series in which England have been bowled out for less than 200 in their first innings of the first Test.
And Cook says they cannot afford a similarly poor start in Wellington.
"In a three-Test series, in the second after the first was a draw, both sides will be wanting to stamp their mark on the game," he said.
Important
"As proven in Dunedin, if you get your noses ahead you put yourself in with a great chance to win the game so it's important we start well.
"I think we can take some confidence from that fightback. The first couple of days, we were put under some pressure. Then to respond with the bat, like we did, was excellent from the team.
"That's twice in two Test matches we've had to do that, and to be able to come through those challenges is only good for us as a team."
Cook admits they have not prepared much differently for the match than they did in Dunedin: "In back-to-back Tests, it's very hard to do too much differently.
"Clearly, we didn't perform well (in the first innings in Dunedin). But I thought our preparation was pretty good - it was more of a mental blip for the side.
"It shows if you're not quite on it - even if the first couple of batters play a soft shot - that can transfer to the rest of the team."
Cook has also been praised by his opposite number Brendon McCullum who has described the England skipper as a "genius".
"I thought we bowled reasonably well to Cookie the other day, obviously he's a genius batsman," McCullum said.
"His record is testament to that - where he's at in his career at the moment is as good as anyone who has played the game probably, barring Bradman.
"He's enjoying the captaincy as well and leading from the front. We just have to bowl areas where we think we can dismiss him.
"If he's good enough to overcome that, then so be bit - and you move on to Plan B."
Cook has scored 24 centuries in 88 Tests at an average of 49.6, including four hundreds in the five Tests since becoming captain.