England batters in 'monumental block' in New Zealand, blogs Bumble
Bumble says England's batting lacked purpose in New Zealand and wants to see more strut.
Last Updated: 26/03/13 8:53am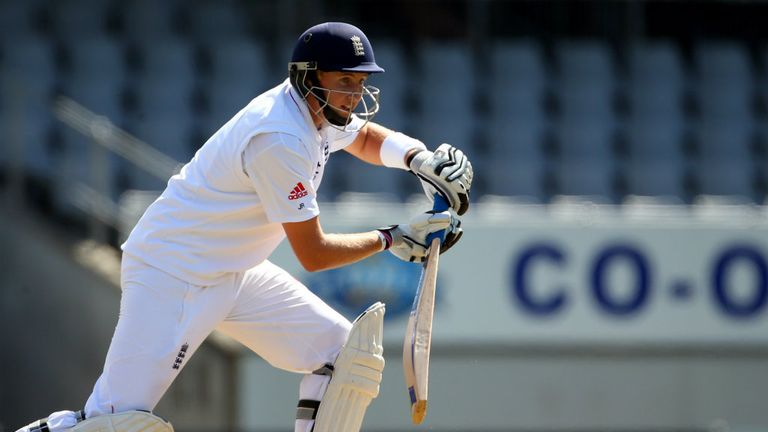 They wanted to win this series and win it handsomely. That's not happened and listening to Alastair Cook afterwards, there was a sense of relief that they didn't lose but he will now look at what went wrong.
My concern is they've been pretty ineffectual in their batting efforts throughout this series. I want to see them batting with a lot more purpose and a lot more energy.
The pitches have been placid, but we just haven't scored enough runs. I would have expected our players to have scored as New Zealand have (although from what I saw, the home team were far better than their eighth-place ranking).
I might sound like a long-playing record, but here's a "for instance" for you. Monty Panesar has taken 164 Test match wickets and was hit for 12 sixes here whereas Bruce Martin has taken nine Test match wickets and we hit him for just one. Monty has done absolutely nothing wrong either, he's bowled absolutely fine.
What that shows is that England haven't had a batting head on and they've lacked any sort of aggression or energy. They've been out-thought and out-manoeuvred by New Zealand for long spells.
I'd like to see more strut, more swagger and more arrogance from our players. It seems to be in the mind; we seem to have got into a monumental block situation and they've found it difficult to get out of that.
I don't have any concerns ahead of the Ashes though (I'm not revising my prediction of 10-0...) and I would expect them to put it right very quickly.
They played terrific cricket in India, but were simply unable to bring that forward to New Zealand on docile pitches that were crying out for a batter to stay in for a long period and get 200 or more.
Lacking pace
The other thing that will concern the England management is that this pace attack that we glory in has not been as quick as New Zealand's.
Steven Finn was rocking up at 132kph (which is about 82mph); that's not what he's there for. This lad is a 90-92mph bowler, so where is he?
The home team have definitely looked stronger, in terms of fitness, than we did. They've come away with a draw and now our lads can head home for a rest before having a go at New Zealand again in English conditions with a different ball.
From an English viewpoint it will be a real frustration that they were unable to stamp any sort of authority on this series, but New Zealand have got some very good players. Kane Williamson and Hamish Rutherford are two excellent players in their early 20's and Dean Brownlie has performed well all series.
They've got quality players in Ross Taylor and Brendon McCullum and there is a good blend in the side, plus when Doug Bracewell comes back into the team they'll have an even better attack.
But from England's point of view, it's worth thinking about the absent players at this point. We have seen how they missed the influential Kevin Pietersen and Graeme Swann - and to a lesser extent Tim Bresnan. They've missed all three of those out here.
If I was England, I'd be treating it as a five-match series with three in New Zealand and two at home and then see where we are. We were resilient in Dunedin, frustrated by the weather in Wellington and outplayed in Auckland.
It's level after three games and now there's two more to assert our position.
Heading home
The final day produced epic Test match cricket, full of ebb and flow and drama and it's a shame that there were not many people in to watch it.
But overall, New Zealand has been a wonderful place to tour and this is the place to be. The stadiums have been stunning (although Auckland is clearly a rugby ground rather than a cricket ground) and the scenery has been great.
Off the field it's clean, tidy and orderly and full of fabulous people. That said, I'm looking forward to heading home for Easter.
The clocks go forward at the weekend to herald the arrival of spring... albeit under six feet of snow.
See you later.