Yorkshire 'no plans' to move Joe Root down the order
Yorkshire have no plans to move Joe Root down the order, director of cricket Martyn Moxon has revealed.
Last Updated: 03/04/13 11:23pm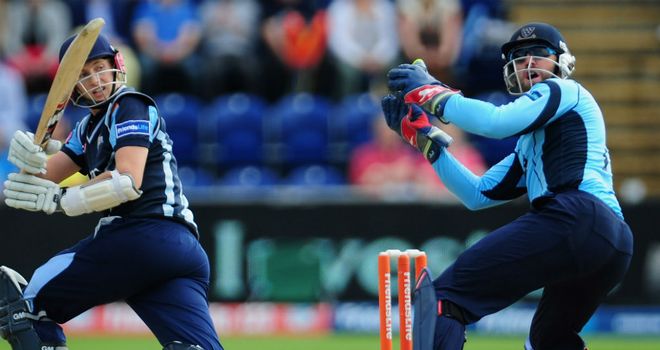 Root has regularly opened the batting since breaking into the first team two years ago but has come in at number six in his four Tests for England.
The 22-year-old's impressive start on the international stage prompted talk England would ask Yorkshire to move him down to the middle order as part of preparations for this year's back-to-back Ashes campaigns.
But Moxon told the Yorkshire Post: "Joe Root will bat for Yorkshire where we want him to bat.
"There has been no directive from England and I don't expect there to be one.
"It's not totally my decision where he bats for us because (coach) Jason Gillespie and (captain) Andrew Gale are in charge of the first team.
"We will discuss the situation between us, but I don't expect Joe to be in our middle order."
Root is expected to eventually open the batting for England although Alastair Cook and Nick Compton are currently a settled pairing.
"If England ever want him to open then it's more difficult to go from number six to number one than it is from number one to number six," Moxon added.
"He needs to get practice higher up. Joe can definitely be an England opener."