Rory Hamilton-Brown driven to succeed at Sussex by memory of good friend Tom Maynard
Rory Hamilton-Brown is determined to rebuild his career with Sussex as he comes to terms with the death of Tom Maynard.
Last Updated: 03/04/13 11:21pm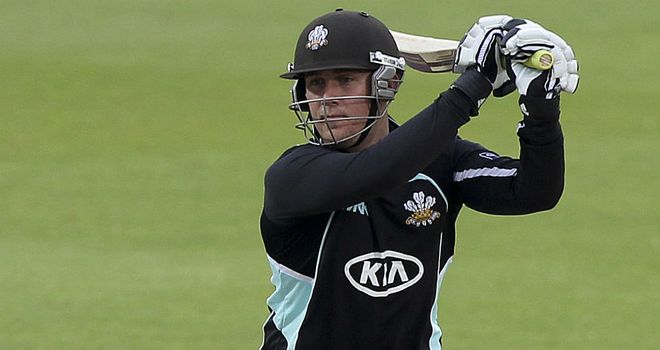 The all-rounder was one of the last people to see Maynard alive when the 23-year-old was killed on a London Underground line while fleeing police in June last year.
An inquest into his death heard that Maynard had been "habitual and regular" cocaine user, but Hamilton-Brown insists those findings will not taint his memory of his best friend.
"Undoubtedly a little part of me wants to think that I'm carrying him with me and that's going to give you a deeper, harder drive than I've had before," said Hamilton-Brown, who insists he had no knowledge of Maynard's drug-taking.
"I didn't see it coming. To be honest with you it's not going to affect the memory of my best mate who's dead. That's not the way I remember him or knew him."
Rushed back
The 25-year-old has returned to Sussex after two seasons with Surrey, where he claims he was rushed back into the side by coach Chris Adams too soon after Maynard's death.
"I had a first real setback, a real life experience that I didn't know how to deal with," he added. "There was no way I should have been on a cricket field, but I wanted to try it and see what I could do.
"I was disappointed to be brought back and dropped and brought back and left out, but ultimately I should never have played in the first place. Mentally I had a lot going on."
On the challenge ahead at Hove, he added: "I can't wait, it's been a while since I stopped playing last year, but I'm really looking forward to being back on the pitch.
"Although I'm not a Sussex boy, Sussex has always had an ability to feel like home for me and more so than probably playing in London."