Lancashire captain Glen Chapple confident of promotion to Division One
Glen Chapple is hoping a full-time return to their Old Trafford home will help inspire Lancashire to promotion.
By Joe Drabble
Last Updated: 05/04/13 2:16pm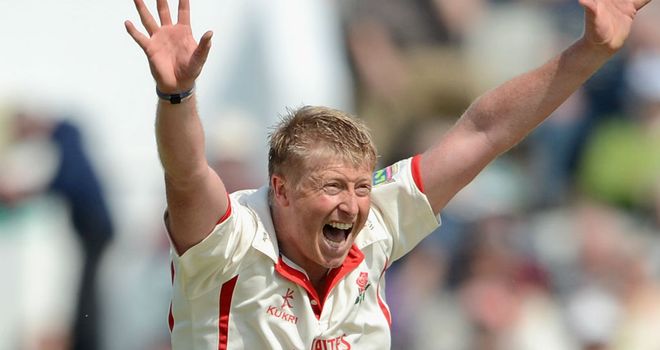 The Red Rose county have never spent more than a season in Division Two and are strong favourites to return to the top-flight after their shock relegation last summer.
Chapple, preparing for his 22nd season with Lancashire, told skysports.com: "We've trained really well this winter and the lads have shown great appetite for all the work and we're keen to put right what went wrong last season.
"We were ecstatic in 2011 (to win Division One) and it was obviously very disappointing last season. But that's all gone really and we've got to look to our challenges this season. A big club like Lancashire want to be in Division One of the County Championship and also challenging for one-day trophies."
Lancashire, who were forced to play the last two seasons at various outgrounds across the north west while their Old Trafford home underwent major redevelopment, have bolstered their batting line-up with the signings of experienced internationals Simon Katich and Ashwell Prince.
Big career
Chapple expects both men, as well as England Lions left-arm spinner Simon Kerrigan, to have a big say in the club's fortunes this summer.
He added: "Ashwell has been a member of our team on and off for some years now. He's one of the lads, a world class batsman and we're really lucky to have him back. Kato (Katich) spent a short stint with a few years ago, is a class batsman should give us some experience and bolster the batting attack.
"Simon (Kerrigan) is obviously a very talented cricketer, his early career starts are fantastic. He's developing all the time and has got a big future ahead of him. I hope he has a big season for us.
"There is very healthy competition. We've got a lot of players here. We've moved from having a very small squad to having plenty of players to chose from.
"It's great that we're back at our home ground, too. It looks a terrific place to play. It's another added level of excitement to be back here."