County cricket: Yorkshire spinner Adil Rashid is considering his future at Headingley
Adil Rashid insists he hasn't received enough support from Yorkshire captain Andrew Gale and is considering his future.
Last Updated: 09/04/13 9:53am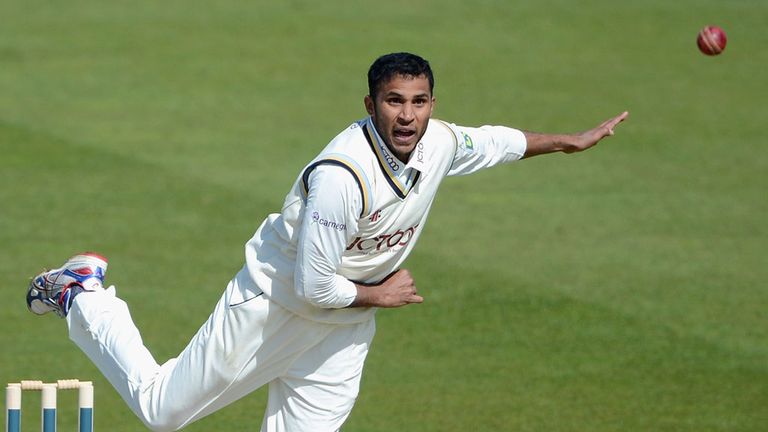 The 25-year-old has 10 limited-overs international caps, but he has struggled in recent seasons to recapture the form which brought him over 100 first-class wickets across the 2007 and 2008 seasons.
Yorkshire won promotion from LV= County Championship Division Two last season, but Rashid took only 16 wickets at an average of 41 and made 129 runs at just over 16.
The leg-spinner fears his career is stagnating at Headingley and believes the coaching staff and Gale are partly to blame for his poor form.
"I've been playing here seven years and I want to stay," he told the Independent. "But I have a career and I can't waste another year.
"If I don't feel as though I've been treated well, I'll go. It's hard to come straight on and hit your length and line with every delivery if you're hardly bowling and the coaches and people around you don't give you the backing.
"Obviously there's some blame on me but there's some on the people around me, on the captain and the coaches. The captain knows what I can do because I've got 200-plus (296) first-class wickets.
"He should have thought: 'Okay, he's done this in the past, I need to back him.' If I don't get that from the captain obviously my confidence is going to go down.
"(Michael Vaughan) used to set defensive fields and just bowl me. He never doubted me and it would just build my confidence, I'd get a wicket, get another, get four, get five. With Galey it's changed. A couple of overs and that's it, you're not bowling again for a long time, and when you do come on to bowl again, it's for an over. I don't think it's fair."