Adil Rashid sorry for critical interview about Yorkshire captain Andrew Gale
Adil Rashid has apologised for the comments he made about Yorkshire captain Andrew Gale and the way he has been treated.
Last Updated: 09/04/13 6:45pm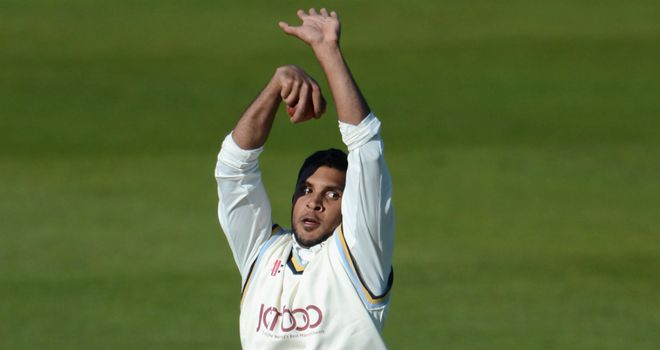 Rashid was critical of the way he was used last season, as Yorkshire secured their return to Division One of the County Championship, and hinted that he would look to leave if his career was allowed to stagnate further.
A statement on Yorkshire's website confirmed that the article, published in the Independent on Tuesday, was conducted in late January and had only come to light in the last week.
Rashid said: "It was an error of judgement to make those comments to the media back in January.
"I am fully committed to Yorkshire County Cricket Club and look forward to being part of the Club's plans in the future.
"I have personally spoken to Andrew Gale and Director of Cricket Martyn Moxon. Yorkshire is a great Club and there is a very positive atmosphere within the squad. I just want to concentrate on my game and work hard to be part of Yorkshire's aim for success in 2013."
Disappointing
Moxon added: "It is disappointing and frustrating that this article has been used on the eve of the season. Although an interview was conducted in January, the way Adil has worked and behaved throughout the winter would not suggest to me that we have a problem.
"Adil has worked extremely hard and has been a vibrant member of the squad. He is someone who is valued at the club and all the staff here are committed to helping him become a consistent performer and fulfil his obvious potential.
"He has apologised to the captain for how the comments he made have been reported and as far as we are concerned that is the end of the matter. It is important now for us all to focus on the season ahead and that is what we will do."