John Mooney gets three-game ban for Margaret Thatcher tweet
John Mooney banned for three matches by Cricket Ireland for a tweet about the death of Margaret Thatcher.
Last Updated: 23/04/13 4:45pm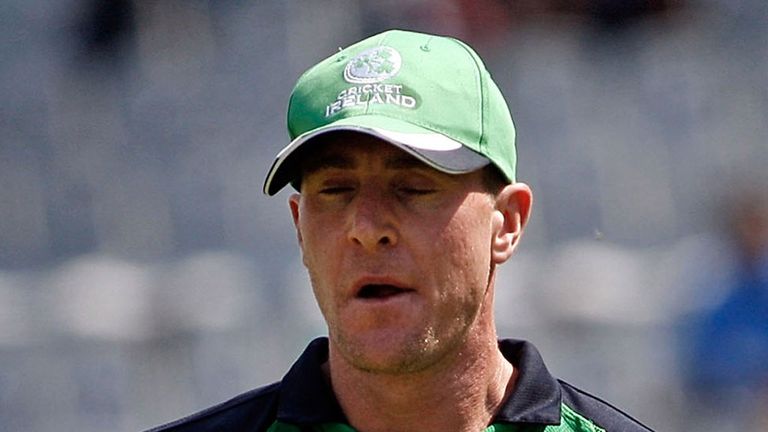 The 31-year-old had apologised for tweeting that he hoped the death of Thatcher, who passed away following a series of strokes on 8 April, was "slow and painful".
He was found to be in breach of his Cricket Ireland contract, which prohibits players from any public statements which it considers "denigrates, is derogatory, or is prejudicial to the interests of cricket; or is of a nature which brings the game of cricket or Cricket Ireland into disrepute."
He will now miss the first one-day international against Pakistan in Clontarf next month, and the Leinster Lightning Inter-Provincial games against Northern Knights on 6 May, and North West Warriors starting 10 days later.
Warren Deutrom, Cricket Ireland Chief Executive said: "John accepted that the tweet was offensive and inappropriate.
"We took into consideration the fact that he issued a fulsome and swift apology and that he is genuinely remorseful for his action.
"However given the breach of his contract and nature of the tweet, we felt it appropriate that a three match sanction be imposed.
"We have also severely reprimanded John and reminded him of his duties and responsibilities as a high profile international cricketer."