Somerset hopeful Chris Gayle could be available this summer
Chris Gayle could turn out for Somerset in Twenty20 cricket this summer according to the county's chairman Andy Nash.
Last Updated: 26/04/13 1:58pm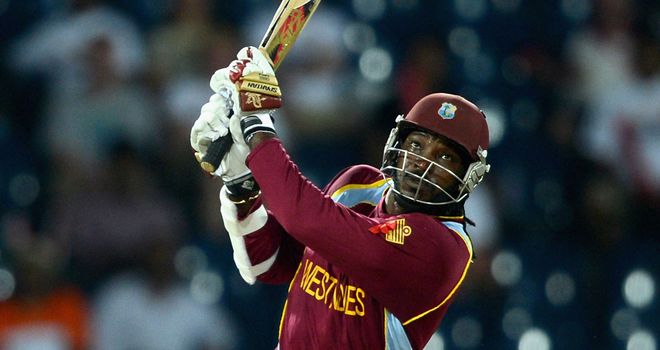 Gayle was due to play for Somerset in 2012 but eventually made himself available for a return to the West Indies squad and was unable to feature.
He signed a deal with Somerset while out of favour with the West Indies Cricket Board, and although he eventually had to renege on it, Nash feels Somerset's decision not to take legal action has worked out in their favour.
The opener made headlines earlier this week, blasting an unbeaten 175 for the Bangalore Royal Challengers in the Indian Premier League to set a new world record score in the game's shortest format.
The West Indies are involved in a triangular tournament against Sri Lanka and India in early July, but Friends Life t20 group matches go on until the end of that month with the post-season taking place in August.
Nash told BBC Somerset: "He's openly saying he would offer Somerset first refusal on his services in the shorter format."
"We could dig in and look to go down the legal route but thankfully good sense prevailed and we decided to take the longer term view.
"He very generously reciprocated by declaring himself a member of the Somerset family. That was a happy ending."