Graeme Swann will return from elbow surgery for Nottinghamshire on Monday
Graeme Swann has given England a huge boost by confirming he will return in the County Championship next week.
Last Updated: 27/04/13 1:09pm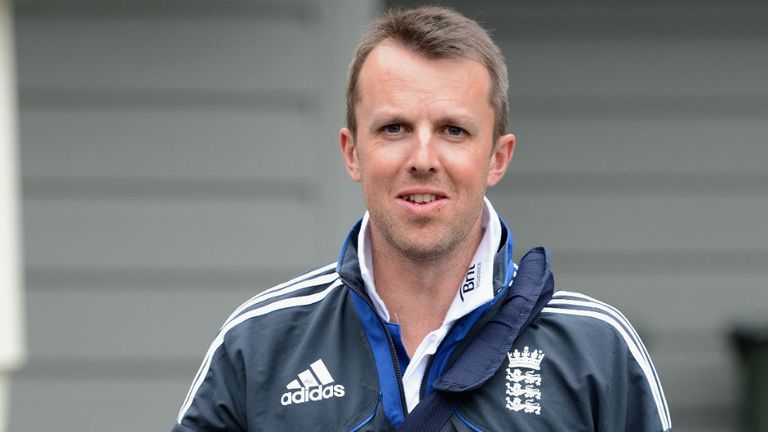 Swann missed the recent Test series in New Zealand with an elbow injury that required surgery but his frustrating spell on the sidelines will come to an end in Nottinghamshire's Division One clash with Durham at Trent Bridge, which starts on Monday.
The off-spinner has been through a rigorous rehabilitation schedule, involving the use of a continuous motion machine installed at his Nottingham home.
England will hope to have Swann back at 100 per cent in time for the two-Test series with New Zealand next month, the pre-cursor to the Champions Trophy and the defence of their Ashes crown later in the summer.
"The elbow feels great," Swann said. "The aim was always for me to come back on Monday against Durham and that is what is going to happen. I was just bored stupid bowling in the nets and wanted to get back in the game.
"I think 13 or 14 bits of bone came out this time, as opposed to 29 last time.
"This is the last time during my cricket career that I will have elbow surgery. I don't know if it will give me longer to play, but it feels brilliant. I've been bowling with it over the last two days and it has never felt better.
"That (rehabilitation) is quite tough at first. Waking yourself up every hour with a mobile phone alarm is not the easiest thing to do, especially for someone who loves their sleep as much as I do."