Sir Ian Botham, David Gower, Bob Willis, Michael Atherton & Nasser Hussain talk tough
Last Updated: 17/11/17 6:09am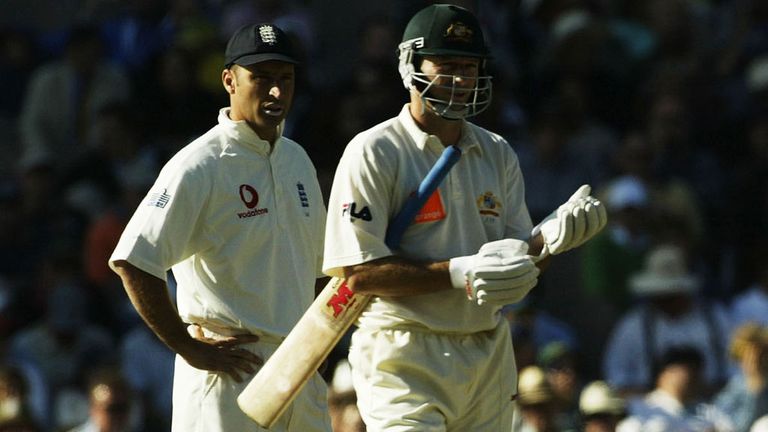 The Ashes has sparked some classic scraps over the years - but who do The Panel consider their toughest adversaries?
Ahead of this winter's Ashes, skysports.com caught up with former England captains David Gower, Sir Ian Botham, Bob Willis, Michael Atherton and Nasser Hussain to find out.
Here are their collective thoughts on locking horns with Lillee, battling against Border and wrestling Warne...
David Gower
Ian Chappell. Unlike my good friend, Sir Ian, I liked Chappelli. He was a rough diamond; I thought he was a real tough nut. The difference between him and Allan Border was that Chappelli was always that way, while Border learnt it. That was the difference between Border in the 1985 and 1989 Ashes. In 1985 Border was a mighty fine player but was still being a nice guy, as it were; in 1989 he was still a mighty fine player but had become Mr Nasty.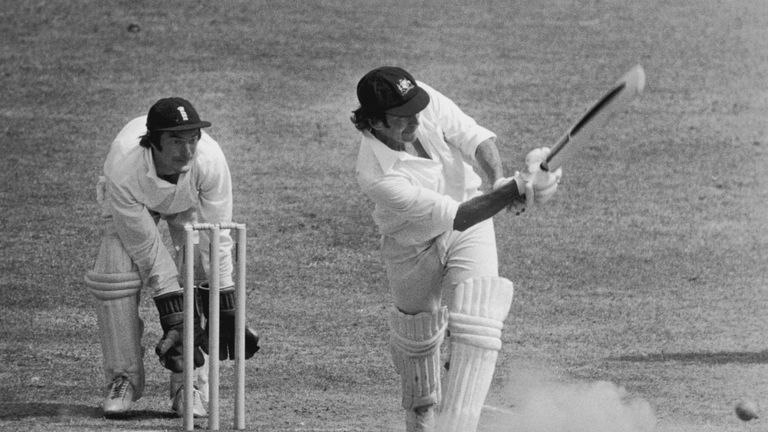 In contrast, Chappelli always had that tough streak. I think he was born with it. He's an argumentative so-and-so off the pitch; he's full of opinions and believes in them. He's definitely not one to lose an argument. He was just as combative on the pitch; he was a top-class player even if Greg was a better batsman but Chappelli was a real thorn in anyone's side, to be honest.
Bob Willis
Ian Chappell, who became captain for the last Test of the 1970/71 tour after Australia sacked Bill Lawry was a tough competitor but I played more against his brother Greg, who was a beautiful batsman to watch. Barry Richards and Greg Chappell were probably the two most elegant players during my career.
Chappell did everything in an effortless way; he was very orthodox, had a natural start at the crease, drove beautifully and a powerful cutter of the ball as well. On the bowling side of things, Jeff Thomson was certainly the fastest bowler I ever saw or faced, and that includes all of the West Indies' nuclear warheads!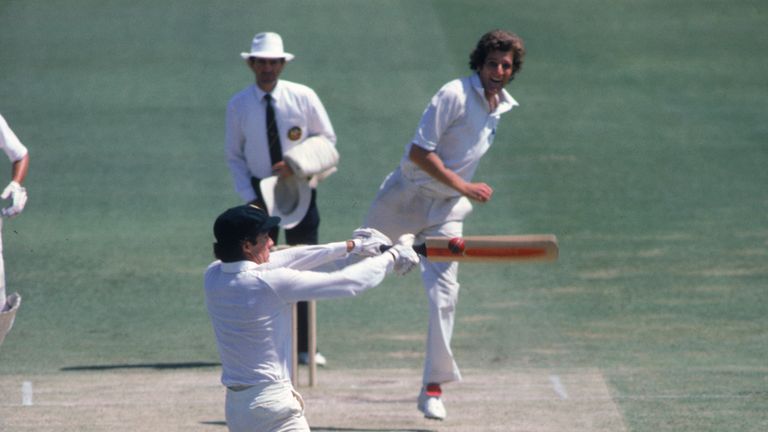 It would have been interesting to see if people would have been taught to bowl like him if his career had been uninterrupted by injury. His action seemed so effortless and natural. They were pretty lively pitches in 1974/75 when Thommo made his debut; we thought he was just some bum dragged off the beach to play for Queensland.
He didn't bowl particularly well in the state match but come the Test match on a lively pitch it was a different story. The first Test became a bit of a bouncer war. We had Peter Lever, Geoff Arnold and myself so Thommo and Dennis Lillee easily outgunned us and inflicted a few injuries. We lost that series 4-1.
Sir Ian Botham
Dennis Lillee and Allan Border would be right up there at the top of my list. Lillee was just sensational - one of the best bowlers of all time - and what makes his story so remarkable is that he went on to claim 355 Test wickets despite all the back injuries he had in the early part of his career.
He went from being a young tearaway quick to someone who could still bowl fast when he wanted to, but now had all of the skills to go with that. In many ways adapting his game following the stress fractures he suffered helped him in the long run because it gave him the opportunity to develop his game.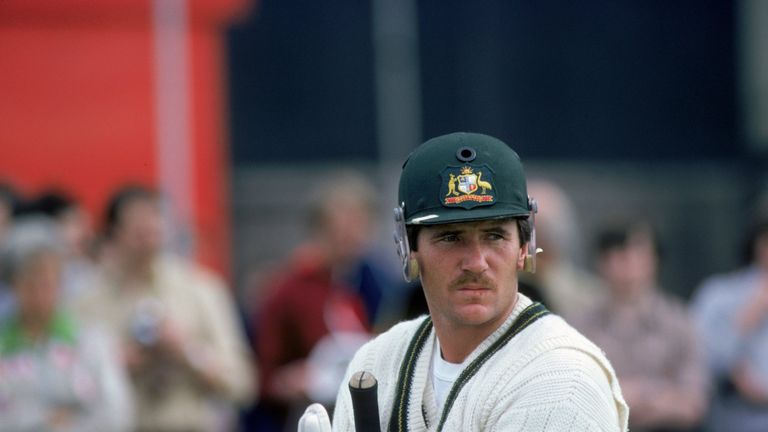 As for Border, well, he was a bulldog; in many ways he was the Australian Kenny Barrington. Dogged, tough, he didn't give his wicket away - you had to fight for it, even more so when he became captain. After losing the Ashes to us in 1985 he turned his team around; there was no more Mr Nice Guy - his single aim was to win back the urn. Of course, there were a few words exchanged out in the middle but no more than you would expect.
Believe me, Border's sledging was tame in comparison to what goes on these days! He let his bat do the talking; he was a terrific player as his record proves - what else can you say about someone who scored 11,174 runs? He was definitely one player I'd relish bowling to but also one I'd always like to see the back of.
Michael Atherton
Glenn McGrath and Shane Warne stand out for me for self-evident reasons: they were great bowlers, one quick, one spin but as good as anyone in their class. McGrath was relentless and able to bowl long spells and in combination with Warne you could go for long spells as a batsman without getting a bad ball.
In his younger days McGrath was quick enough to get some extra bounce to go with that accuracy; factor in his stamina and ability to go throughout the day then he was a tough opponent who was also mentally strong. McGrath and Jason Gillespie was probably a tougher seam combination to face than Bruce Reid and Terry Alderman or Merv Hughes and Craig McDermott, although he was a very good bowler I didn't feel unduly threatened by Gillespie.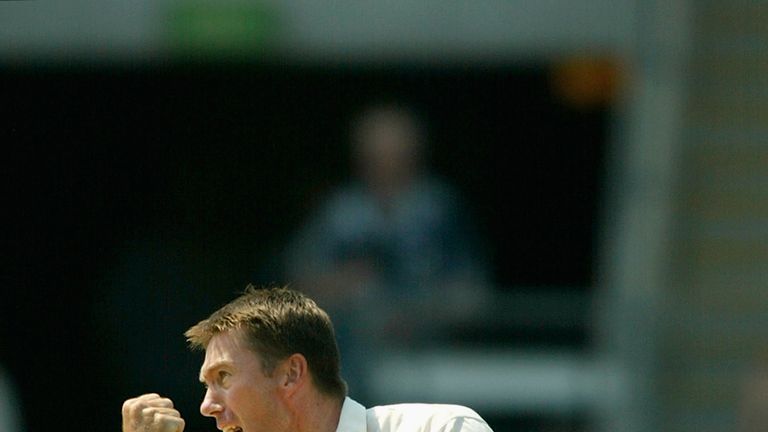 The same can't be said of Warne, who was a genius in terms of the amount he span the ball, his variation and accuracy. He had tremendous self-belief in a competitive situation. On the captaincy front, Mark Taylor was very astute and got his share of runs which is important although he did have his patches of poor form along the way. You always got the sense that he was in control in the field and it probably helped that he could throw the ball to Warne and McGrath when he needed to!
I had a tremendous respect for Allan Border because of all the Australian captains I played against he was the one who started off with a team that wasn't winning; he was the catalyst for turning that side's fortunes around and turning them into winners before the era when those bunch of great players came together. He carried a lot on his own back and was a tremendously tough cricketer.
Nasser Hussain
I enjoyed playing and captaining against Steve Waugh but I would also say he was my toughest adversary. The word tough really summed him up, to be honest. He didn't have the talent of a Shane Warne or maybe even his brother Mark but, boy, in some tough situations he proved he was a real street-fighter - one of the best of all time.
He was obviously talented - you don't make as many runs as he did without talent - but you just knew that in tight situations he would dig deep. Allan Border turned the Australians round but Steve Waugh made them a tougher unit.
He turned a side that would win most games into a side that was desperate to win every single game because he realised that the side he had could score at over four runs an over and take 20 wickets quickly. It was all about winning games and he went on that incredible run of 16 Tests.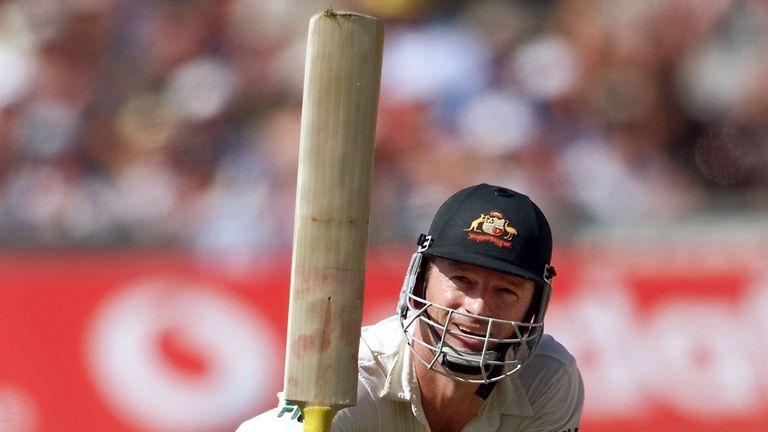 He sometimes annoyed me by lecturing us about how good the Australians side were and how we rubbish were but any side would be good with the likes of Warne and Glenn McGrath leading the attack. One thing I will say about Steve is that he was always respectful towards the game. He understood the history of the game and Australian cricket and he made the Baggy Green something very special to have. He put everything into context as he showed by taking his side to Gallipoli in 2001.
Several of his innings come to mind: beware of a limping Steve Waugh, as we found out to our cost at the Oval in 2001 when he scored 157 not out, and obviously at Sydney on the 2002/03 tour when he was under quite a lot of pressure. I knew that and at times gave other people the one so we could bowl at him and that irked him a little bit.
Looking back I'm pleased he got that hundred at the SCG; it was a great occasion, we won the game, he got a hundred. If he'd come in at 300-3 I don't think he'd have got many but he came in at 56-3 and battled his way through.
The other one came at Old Trafford in 1997 when Mark Taylor won the toss and batted on a damp pitch and we had them 42-3 and Waugh came in; I'm sure we had him plumb lbw first ball but it was given not out and he went on to get a hundred in each innings to get them out of jail.
Which rivalries have you enjoyed watching in the middle? Let us know by tweeting us @SkyCricket.