Sir Ian Botham, David Gower, Bob Willis, Michael Atherton & Nasser Hussain celebrate 2005
Last Updated: 19/11/17 5:18pm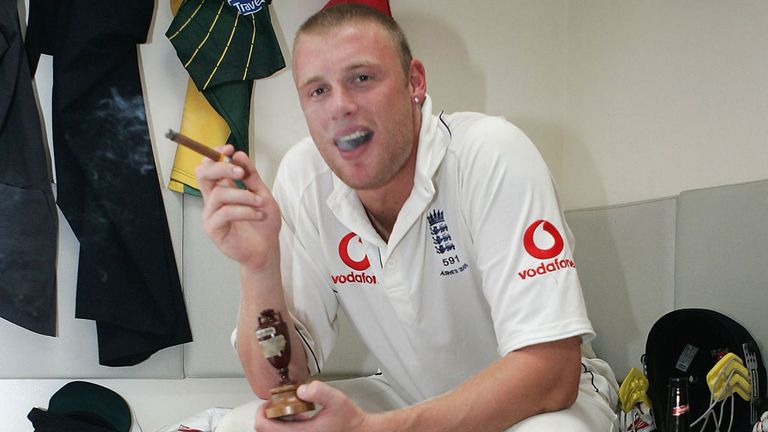 The 2005 Ashes series - one of the greatest clashes in cricket history - went England's way as Michael Vaughan's side regained the urn for the first time in 18 years.
Former England captains David Gower, Sir Ian Botham, Bob Willis, Michael Atherton and Nasser Hussain - part of the formidable line-up in the Sky Sports commentary box - had the best seats in the house as the drama unfolded.
Here's how they remember 2005 and the euphoria and heartbreak the series generated...
Nasser Hussain: first Test, Lord's - Australia win by 239 runs
I remember walking around the ground at the toss and it was a cloudy sort of day; when Australia won the toss and batted I thought 'crikey, this pitch could be a spicy one'. Well, it was and the first few overs set the tone for the whole series as far as I'm concerned. Justin Langer got hit - that woke him up - and Ponting got cut. The sight of the Australian captain with blood pouring down his face was a poignant moment of the series. I thought 'here we go, we've got a chance'.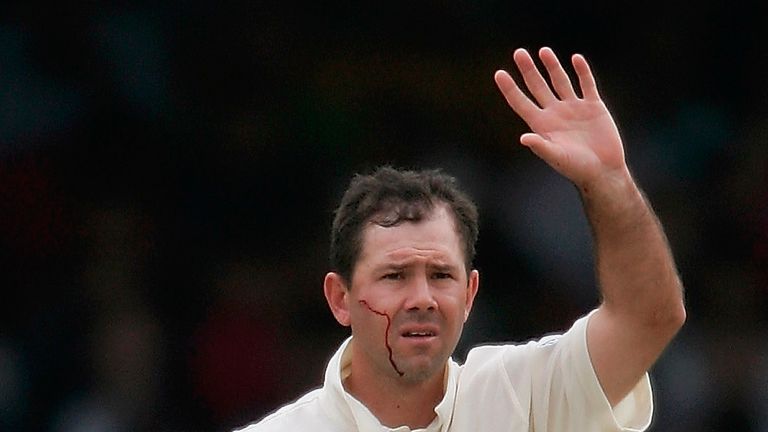 Leading up to the game I thought that England would do well; I wasn't sure they would beat Australia but I thought they would do alright. But after that first session I thought 'hold on a minute, with this seam attack we could have a chance'. This was the most I'd seen an Australian side jump around against any seam attack. It wasn't the pitch - that was a good surface.
Sure, McGrath bowled us out again as he always does at Lord's but I knew that if we got runs we had an attack that could take 20 wickets. McGrath was awesome from the Pavilion End in the first innings, bowling balls that nipped back in to Michael Vaughan and Andrew Flintoff and beating the perfect forward or backward defence. But we had them in trouble at times when they batted for the second time even if the result suggested otherwise.
I feared for England after they lost the match because they copped a lot of flak and they needed a bit of luck, which they obviously got. Make no mistake, two things defined what happened in 2005. One was England finding a bowling attack and the other was what happened at Edgbaston on the first morning. McGrath injuring himself, Ponting sticking England in and the way England batted.
I was speaking to Billy Bowden the other day and I said it was lucky he got that decision right when Michael Kasprowicz gloved Harmison down the leg-side because it was a key moment in the history of English cricket! But there were signs at Lord's that what happened after that was no fluke.
David Gower: second Test, Edgbaston - Eng win by two runs
This was an outstanding match both in terms of the quality of the play and the implications for the series. If Australia's last three - Shane Warne, Brett Lee and Michael Kasprowicz - had been able to marshal their side to victory England, already 1-0 down would not have come back in the series.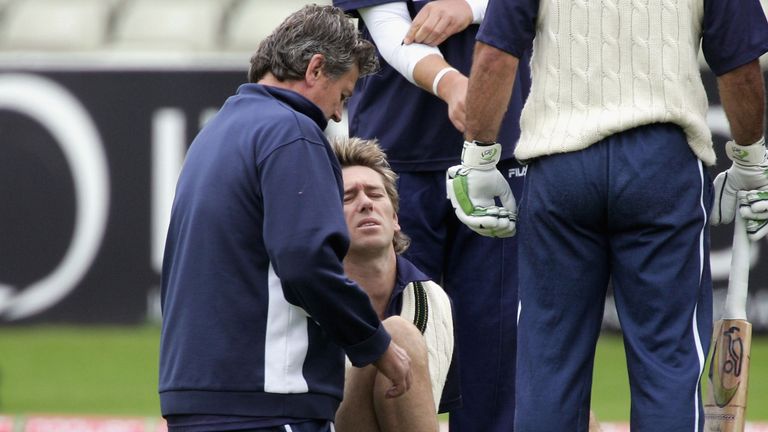 Both sides played some awesome stuff, sparked by Marcus Trescothick's blistering innings on the first day. Andrew Flintoff followed up in the second innings by smashing four sixes in his 73 but it wasn't all one-way traffic as no-one else passed 21. Glenn McGrath standing on that cricket ball before the start of play on day one certainly didn't do England any harm, that's for sure!
That was key as was Ricky Ponting misreading the pitch; there had been thunderstorms two or three days before that which probably confused the issue and I'm sure he thought that even without McGrath that it was going to do even more that it did on that first day. If it had, then he would have got the advantage he was seeking. McGrath was not really fit again until the final Test, which was important, but as we've found out to our cost in the past that's the luck of the draw.
Michael Atherton: third Test, Old Trafford - match drawn
This match was memorable for so many reasons but primarily because it was such a tense game; to see the Australians cheering a draw at the end of the match was astonishing given that in the past they and their captain had rather poo-poohed draws. But it was also very gratifying for me as a Lancastrian to see the huge crowds that flocked to Old Trafford.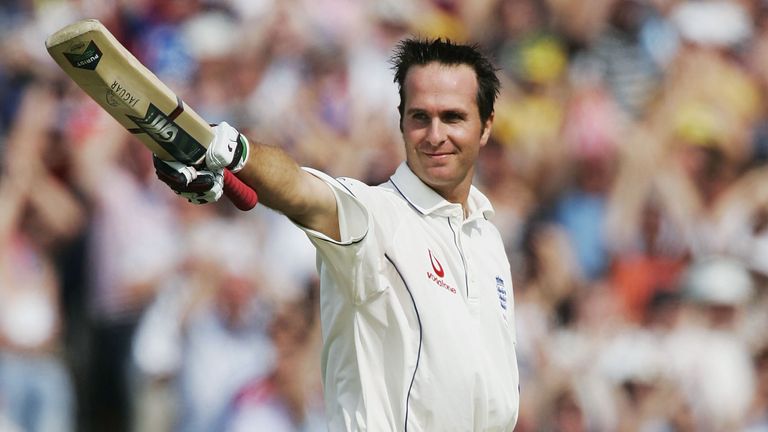 They came in their droves and some 20,000 had to be turned away on the fourth and the fifth days because there simply wasn't enough room in the ground. It proved that given good cricket the people of the North West will turn up to Test matches and are still captivated by the game.
On the pitch I recall some majestic strokeplay from Michael Vaughan on his way to 166 in England's first innings and Ricky Ponting's match-saving hundred on the final day, which underlined what a great player he is. It was a thrilling finish as Brett Lee and Glenn McGrath held out on day five and, alas for England, it was just not meant to be this time around.
Bob Willis: fourth Test, Trent Bridge - Eng win by three wkts
Ricky Ponting's arrogance shone through at Edgbaston where he was outmanoeuvred by Michael Vaughan and his decision to open the bowling at Trent Bridge with Michael Kasprowicz in England's second innings instead of Shane Warne when England needed just 129 to win backfired as well. It was a terrible mistake: Kasprowicz's first two overs went for 19 and that was probably the difference between Australia winning and losing that match.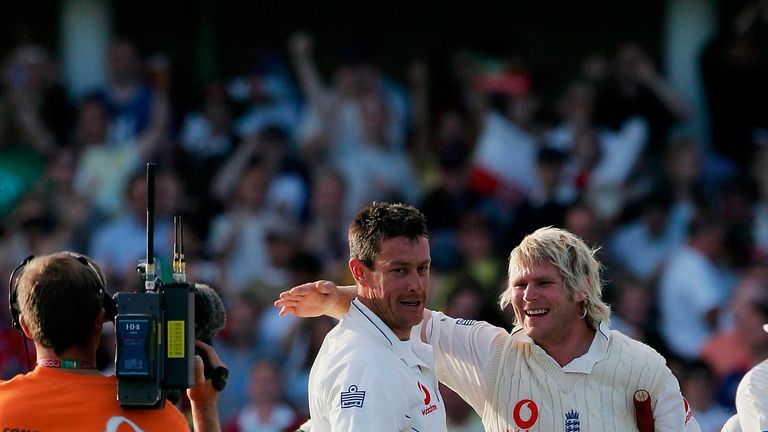 England did get their usual shaky knees when chasing down the total and it was left to the bowlers to finish the job, which fortunately Ashley Giles and Matthew Hoggard were able to do. The highlight of England's first innings was undoubtedly Andrew Flintoff's 102 as well as a few wickets from Simon Jones, whose 5-44 helped to force Australia to follow-on.
But my abiding memory of that match is of Ponting; he certainly wouldn't be in my top 10 captains of all time and the England fans certainly saw the funny side when he was run out by Gary Pratt, the substitute fielder, and stormed off in a huff.
Sir Ian Botham: fifth Test, the Oval - match drawn
The Ashes is what cricket's all about as far as I'm concerned so like everyone else I was elated after we won them back. It was one of the great moments in English cricket. But more than that, the English public needed some good news that summer after the attacks in London and the players delivered.
As far as the cricket went it was a great time for everybody - unless you were Australian! The party went on long into the night and the next few nights, if I'm honest. But there's no such thing as a soft Ashes series, it just doesn't happen, and as usual the Aussies battled to the last with Justin Langer and Matthew Hayden hitting centuries after Andrew Strauss had made 129.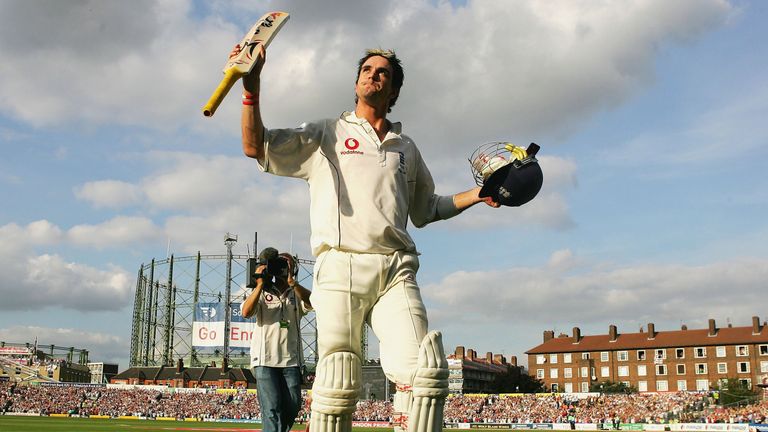 It all helped to set up a great final day and for me the all-round performance of Kevin Pietersen stood out. That's why cricket is a unique game; yes, it's a team sport but it's one in which individuals can inspire through their own magnificent performances. Pietersen's battle with Shane Warne was enthralling. People talk about the moment when Warne dropped Pietersen on 15 as the key point but I thought we were the best side throughout the series, so although it was important in the context of the match I wasn't too worried.
We could and should have won at Old Trafford, when the Aussies hung on and hung on, but at the end of the day it was the hard work of the four England seamers - Harmison, Hoggard, Flintoff and Jones - that won the series.
What are your memories of 2005? Australian fans - are you fed up of hearing about it? England fans - will you ever forget it? Let us know by tweeting @SkyCricket.