Batsman David Warner charged by Cricket Australia following Twitter outburst
David Warner faces a disciplinary hearing following his Twitter outburst against two senior Australian journalists.
Last Updated: 20/05/13 11:59am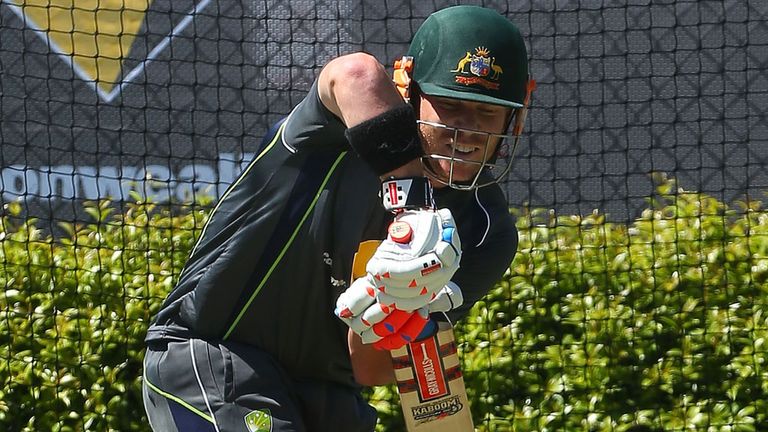 The left-handed opening batsman criticised News Limited journalists Robert Craddock and Malcolm Conn in an expletive-filled tirade.
The 26-year-old has been charged with breaking the code of behaviour.
Cricket Australia said in a statement that Warner had been charged because of "unbecoming behaviour, regarding comments posted on his Twitter account."
Several Australian media outlets published Warner's tweets in which he criticised a story by Craddock.
Meanwhile, Conn had been critical of Warner's time with the IPL, following a bad run of form in India where Australia was heavily beaten in a Test series.
Conn, who works for the Sydney Telegraph, tweeted: "You lose 4-0 in India, don't make a run, and you want to be tickled on the tummy? Win the Ashes and get back to me."
Warner hit back using some bad language and advised the reporter to 'encourage Australian players not bag them.'
To which Conn retorted: "Cricket is a real job? Please. Most people pay to play. Million dollar cricketers milking the IPL are hardly the best judges."
Cricket Australia has charged Warner for allegedly breaching Rule 6 that states: "players and officials must not at any time engage in behaviour unbecoming to a representative player or official that could bring them or the game of cricket into disrepute or harmful to the interests of cricket. This rule applies at all times where the unbecoming behaviour involves the player being involved in public comment or comment to or in the media."
The timing and the date of the hearing will be determined on Monday.