Shanthakumaran Sreesanth insists he is innocent in IPL spot-fixing scandal
Shanthakumaran Sreesanth has insisted he is innocent of any wrongdoing in the ongoing IPL spot-fixing scandal.
Last Updated: 22/05/13 10:41am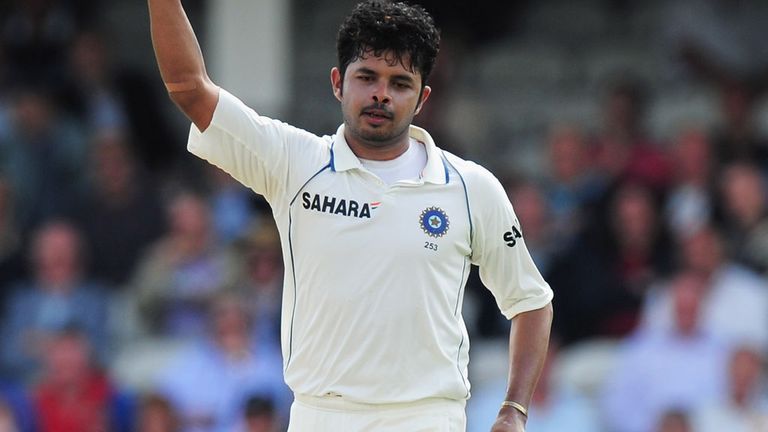 The 30-year-old was one of three players, along with 11 bookmakers, arrested last week on suspicion of spot-fixing in the IPL.
Sreesanth, who has played 27 Tests for India, has been accused of taking money to concede a fixed number of runs in one of his overs when playing for the Rajasthan Royals against Kings XI Punjab on May 9.
But he said: "I am innocent and have done no wrong. I have never indulged in any spot-fixing and I have always played cricket in the spirit of the game.
"As a cricketer, I have learnt to take knocks along with accolades in my stride. I recognise that I am going through a tough period in my life.
"I have utmost faith in our judicial process and I am confident that with time, I will be proved innocent and my honour and dignity will be vindicated and restored."