David Warner fined by Cricket Australia after Twitter rant
Cricket Australia has fined David Warner for breaching its Code of Behaviour following his Twitter rant at the weekend.
Last Updated: 22/05/13 12:13pm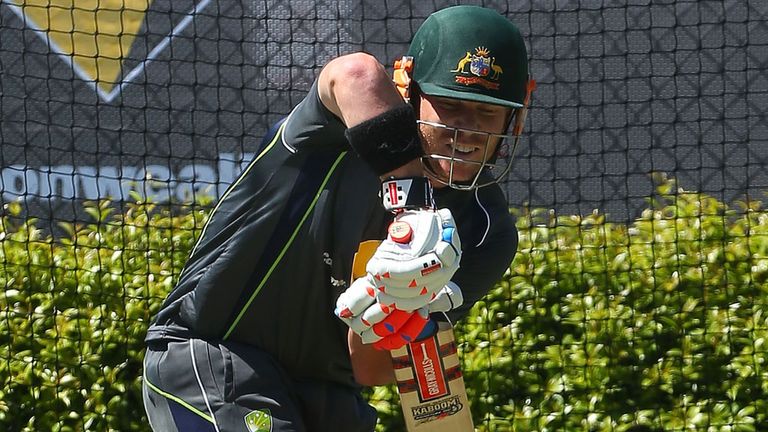 The 26-year-old opening batsman, who pleaded guilty at a disciplinary hearing, received a fine of around £3,714 - the maximum financial penalty for a first offence under rule 6 of CA's Code of Behaviour.
Warner, who has been playing in the Indian Premier League with the Delhi Daredevils, took umbrage at an article about the IPL written by Robert Craddock and then engaged in an online spat via Twitter with another Australian journalist, Malcolm Conn.
Following the adjudication, Warner said: "In hindsight, clearly I let my frustrations get the better of me and posted some inappropriate tweets last weekend.
"While I disagreed with the story and my image being used alongside the story, I could have chosen my words better and I apologise for any offence that my language may have caused.
Fantastic
"I'll continue to have honest conversations with all my followers and I will be mindful of the language I use in future."
Australia captain Michael Clarke had earlier given his backing to Warner as he prepared to fly to England for the Ashes series.
"There's certainly been no talk of stopping players using social media, I think it's a fantastic way to give back to fans," he said.
"I think Davey has great potential to be a leader of the Australian cricket team. He's a wonderful guy and wonderful player.
"He's learned from this... and if he continues to grow as he has over the last few years, there's no reason why he hasn't got the potential to captain Australia one day."