England Ashes-ready after beating New Zealand 2-0, says Nasser
England can tackle the Ashes with confidence after defeating New Zealand, says Nasser Hussain.
Last Updated: 02/06/13 1:21pm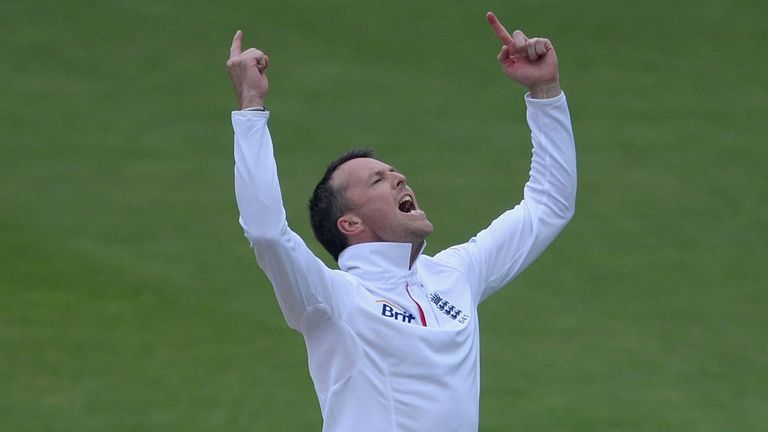 Alastair Cook's side completed a 247-run victory in the second Test in between the showers on day five at Headingley by bowling the tourists out for 220, as spinner Graeme Swann finished with figures of 6-90.
Former captain Hussain agreed that England would be delighted with their start to a busy season of international cricket, which continues with three one-day internationals against New Zealand before the ICC Champions Trophy heralds in the first of back-to-back Ashes series.
And he said that the margin of the home side's victories both here and at Lord's, where England won by 170 runs, underlined the disparity in quality between the two sides.
Better
"England were by far the better side in these conditions," said Hussain. "They are getting key players like Alastair Cook and Jonathan Trott in form; Steve Finn's coming back into a bit of form.
"Swann is coming back from injury and bowling exceptionally well. Stuart Broad is back in nick - it was only a few games ago that he was left out.
"England will play better sides than New Zealand; they've just beaten a side ranked No 8 in the world - a side they should beat in English conditions.
"But a lot of positives have come out of this Test match series. They are just by far the better side. There was no lateral movement in New Zealand.
"The moment there has been sideways movement, England's batsmen have been able to largely cope with it whereas New Zealand's batsmen haven't been able to.
"There will be a lot of debate between now and the first Test at Trent Bridge about the opening partner for Cook but everyone else is very secure in their spot and looking forward to that Ashes battle now."
Unbelievable
Swann, who went wicketless at Lord's and had never taken a Test wicket at Headingley before, bagged the man-of-the-match award after claiming career-best match figures of 10-132 from 41 overs.
The off-spinner's form impressed Hussain all the more given that he only returned to the England Test squad earlier this month after missing the winter tour to New Zealand to undergo elbow surgery.
"Swann's bowling and character is very important to England," reflected Hussain.
"In Test cricket you have good days and bad days and you need characters like him in and around the dressing room just to keep you going. Swann will keep people going either with his one-liners or his antics. But his bowling was impressive.
"I know there was some rough out there but generally he has been brilliant against left-handers and right-handers have played him well. New Zealand didn't play him that well but there were some top deliveries in there.
"The catching around the bat was good, which it needs to be although Trott needs to do a little bit of work at slip. I thought Joe Root and Ian Bell looked very good out in front. To take 10 wickets in a match at Headingley is an unbelievable achievement for Swann."
Hiding
Fellow Sky Sports pundit Ian Smith admitted that New Zealand had performed poorly against the spin of Swann and expressed his disappointment at his side's inability to draw the Test even though England appeared to offer them a shot at redemption by failing to enforce the follow-on.
"New Zealand were gifted a chance to get out of it, but in all honesty the margin of victory - 247 runs - says it all," said Smith. "That's a bit of a hiding.
"New Zealand were outplayed - they just couldn't find the batting strength to counter England on this occasion. It was the same story in the second innings at Lord's.
"Graeme Swann was more of a factor here. I thought he bowled beautifully and a number of New Zealand's team really struggled against him.
"In the end there's no doubt that the best team won - they just took a funny way of getting there!"
Watch the first one-day international between England and New Zealand this Friday from 10.30am on Sky Sports 1 HD.