The fitness of Stuart Broad and Steven Finn is a slight concern for England
Alastair Cook has admitted that the fitness of seamers Stuart Broad and Steven Finn is something of a concern.
Last Updated: 31/05/13 10:50pm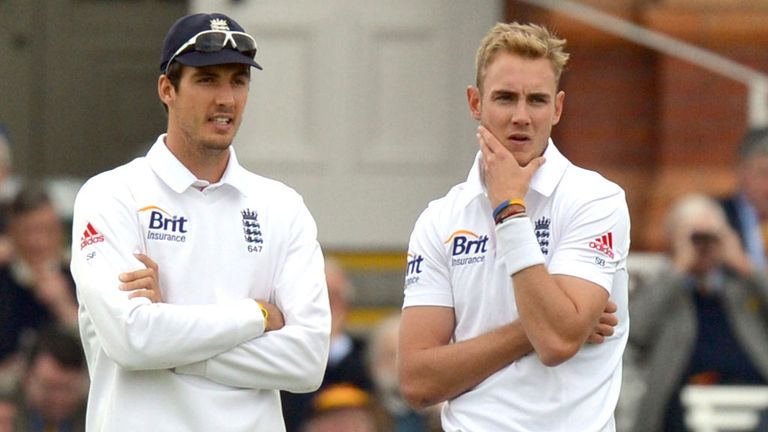 Prior to the start of the three-match one-day international series against New Zealand on Friday, it was announced that Broad (knee) and Finn (shin) would miss the first two games.
And Cook said after England's five-wicket defeat that their absences were "more than precautionary".
The injuries are a worry with the Champions Trophy looming and, in the duo's absence, Chris Woakes saw six overs go for 45 at Lord's while Jade Dernbach's 10 went for 55.
Key parts
Cook said of the missing pair: "They are key parts of our full-strength one-day team and they are world-class bowlers.
"They are quite hard boots to fill, the guys coming in haven't got that experience.
"Clearly, it's not ideal, but we've got a good medical team and fingers crossed."
Warwickshire's Boyd Rankin has been called up and Cook thinks his height makes him an ideal candidate to come into the squad.
"When you've got five bowlers, you want as much variety as you can get," he said. "When you lose two tall bowlers, you want to try to replace them with another tall bowler."