Jonathan Trott cares not for personal stats as long as England win
Jonathan Trott says he doesn't care about his personal statistics as long as England are winning matches.
Last Updated: 06/06/13 2:23pm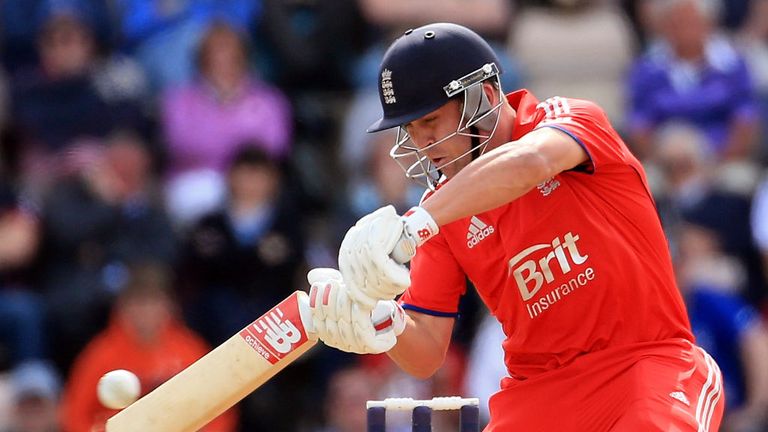 Trott averages more than 50 in both Tests and ODIs, but is a divisive figure among fans because his ODI career strike-rate is only in the mid-70s.
However, he is comfortable with his role at No 3 which is to anchor the innings and allow the more expansive players around to play their shots.
Speaking ahead of England's opening Champions Trophy clash with Australia on Saturday, he told Wisden EXTRA: "It's not about personal statistics. It's about winning. It's all about the team winning.
"The thing that matters to me is that the team tend to win when I do well. I feel confident in my ability to contribute for the team and I feel backed by the management. Alastair Cook and the coaches are clear about what my role is.
"[That is] to bat through and score as close as I can to a run a ball.
"There are times when it may seem I'm a bit behind the rate - but if I bat through, I won't be far away from that."
Trott was excellent in the 2-1 series defeat to New Zealand, with a strike-rate approaching 90.
"We all have to improve constantly, and I have to find more boundary options."