Michael Vaughan: Victory over England a huge boost for Australia
Michael Vaughan believes victory for Australia against England on Saturday would mean more to them than the home side.
Last Updated: 06/06/13 3:30pm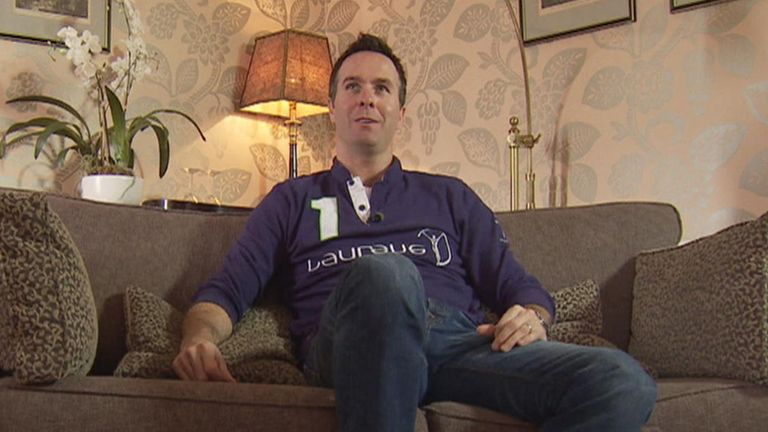 Vaughan led England as they regained the Ashes in 2005 and felt his side's confidence was improved by defeating the Aussies in the Champions Trophy the previous year.
But with England favourites to retain the urn they have held since 2009, Vaughan is not convinced defeat for Alastair Cook's side will affect them as they look to defend the famous old trophy.
"I don't think Saturday will affect England too much with regard to the rest of the summer, whatever happens," he said.
"But I think it could be a huge confidence booster for Australia if they go out and beat England on Saturday. I think it is what they need.
"There is a lot of change from their one-day side to their Test side, but there is a nucleus there that is set to be a part of that first Test on July 10.
"We played Australia in 2004 in a Champions Trophy semi-final and beat them, and that was about eight or nine of each team that was going to be part of the Ashes.
"Then when we hammered them in a Twenty20 match, again, I felt that it gave us a big lift.
"It was (important) for us because the Australian side at that time had dominated England for three Ashes series and many one-dayers."
Australia skipper Michael Clarke is an injury doubt ahead of the Group A game at Edgbaston.
But regardless of whether he plays or not, Vaughan is convinced victory will offer him a welcome boost.
"He hasn't won that many games against England, particularly in the last couple of series," added Vaughan.
"So with a view to whatever he can gain in terms of confidence and just a feel-good factor in and around his squad and group of players, for that sole reason, Saturday's game for Australia is a big one."