Pakistan bowler Mohammad Asif starts appeal over match-fixing
Former Pakistan international Mohammad Asif starts his latest appeal over his match-fixing conviction today.
Last Updated: 12/06/13 1:02pm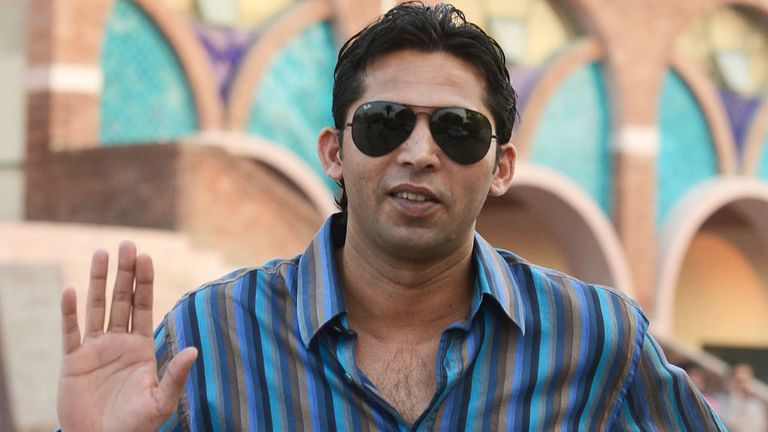 The 30-year-old former world No 2 Test bowler was released from prison last May after serving half of a 12-month sentence for a fixing scandal that rocked the sport.
He was one of three Pakistan cricketers jailed at London's Southwark Crown Court in November 2011 after the discovery of a plot to bowl deliberate no-balls in the 2010 Lord's Test against England.
Ex-captain Salman Butt was jailed for 30 months for his role as the 'orchestrator' of the plan, while fast bowler Mohammad Amir was detained for six months in a young offenders institution.
Barred
The trio have also been barred from the playing for five years as a result of bans imposed by the International Cricket Council.
In November 2011, the Court of Appeal dismissed challenges brought by Butt and Amir against their sentences.
Lord Chief Justice Lord Judge said: "These three cricketers betrayed their team, they betrayed the country which they had the honour to represent and betrayed the sport that had given them their distinction - and of course betrayed all the very many followers of the game throughout the world.
"In exchange for the privilege and distinction of playing Test cricket, what was required of them was that at all times they should perform honestly and play to the best of their respective abilities - no more, and certainly no less.
"If for money, or any other external reward, it cannot be guaranteed that every Test player will play on the day the best he may, then the reality is that all the enjoyment for many millions of people around the world who watch cricket on television or at Test matches will eventually be destroyed."
The same judge, together with Mr Justice Openshaw and Mr Justice Griffith Williams, is due to hear Asif's appeal.