ICC Champions Trophy: Alastair Cook insists England's players are well behaved
Alastair Cook insists England are fully aware of their responsibilities in the wake of the David Warner 'incident'.
Last Updated: 12/06/13 3:09pm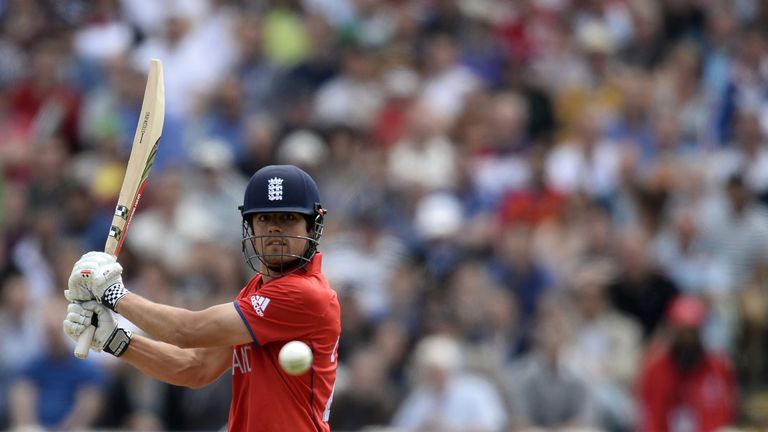 Players from both England and Australia were out drinking late on Saturday night in Birmingham when Warner is was believed to have struck Root with a glancing blow.
There was no retaliation from England's players and the English Cricket Board have labelled the incident as an "unprovoked physical attack".
Warner was stood down by Australia for Wednesday's ICC Champions Trophy clash against New Zealand and Cook believes his team-mates have done nothing wrong.
Some have questioned whether England's players should be allowed out into the early hours while a tournament is taking place, however, the Essex man says no rules were broken.
"We believe that we haven't done anything wrong as players. Our conduct as international players in the England team is vitally important," he told Sky Sports.
Responsibilities
"We are aware of the position we hold as players and how lucky we are and how responsible we are to be wearing the England shirt. It's a matter that we've taken seriously as well.
"We didn't have training for a couple of days. Clearly if it's a back-to-back game then it's a different issue. We had a couple of days off and a couple of days' training. We don't often get those positions in a tournament.
"It's very important that you do sometimes let your hair down because to celebrate wins also builds team spirit."
Root will play for England in Thursday's clash against Sri Lanka and Cook says the Yorkshire batsman is feeling no ill-effect in the wake of Saturday's altercation.
"He seems fine. With regards to physical injury he's trained very well. He just wants to get the matter buried," Cook continued.
"He's here to play cricket. He's been excellent since he's come into the England cricket team. Clearly it's unfortunate that this has happened. He wants to put behind it him. It's important that he's playing tomorrow (Thursday)."