Andrew Strauss: 'massive risk' if Australia pick David Warner for Ashes opener
Andrew Strauss believes playing David Warner in the first Ashes Test match would represent a risk on Australia's part.
Last Updated: 14/06/13 1:33pm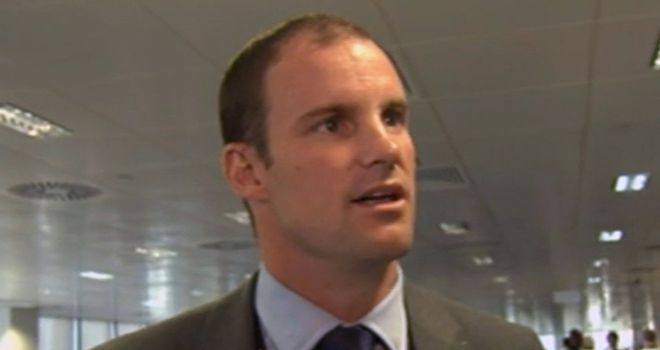 The batsman has been banned following his altercation with Joe Root in a Birmingham bar in the early hours of Sunday morning.
"Certainly Warner himself has been out of nick recently, really, so he's missing more time in the middle than usual," Strauss told Sky Sports. "It would be a massive risk to play him in that first Test and I can't see Michael Clarke making that decision, to be honest with you."
The former-England opener told Sky Sports that the whole issue surrounding Warner and his unprovoked attack on England's Joe Root is exactly the kind of distraction Australia could do without as they attempt to regain the Ashes urn this summer.
"Well, they have found themselves in a pretty difficult situation, haven't they? It's not something you want your players doing ahead of an important Test match and you've obviously got to deal with all the media intrigue that surrounds it," he commented.
"It's the sort of the thing you want to avoid at all costs prior to an Ashes series starting, because it takes away from what is important, which is getting your preparations right.
Attention
"Australia will be keen to go forward and do well in the Champions Trophy and all the attention is on things that are off the pitch, and that's not what you want either as a captain or as a team," the 36-year-old added.
Cricket Australia chief James Sutherland suggested that the team as a whole should shoulder some of the blame for a recent spate of controversies involving Australian internationals. However, Strauss is of the opinion that the individuals involved must carry the can.
"I can understand why James Sutherland is pretty upset about it," he said. "If it was an isolated incident then it wouldn't be so much of a problem but there have been quite a few things going on recently.
But, Strauss added: "I don't think you can ever look beyond the individuals themselves, they are responsible for their actions and how they go about doing things.
"I'm sure that Michael Clarke and Micky Arthur and a few others will be quietly despairing at how badly things are panning out for them at the moment."