Mahendra Singh Dhoni: Past has no bearing on semi-final
India's Mahendra Singh Dhoni does not believe recent one-day results have any bearing on Thursday's game with Sri Lanka.
Last Updated: 19/06/13 4:52pm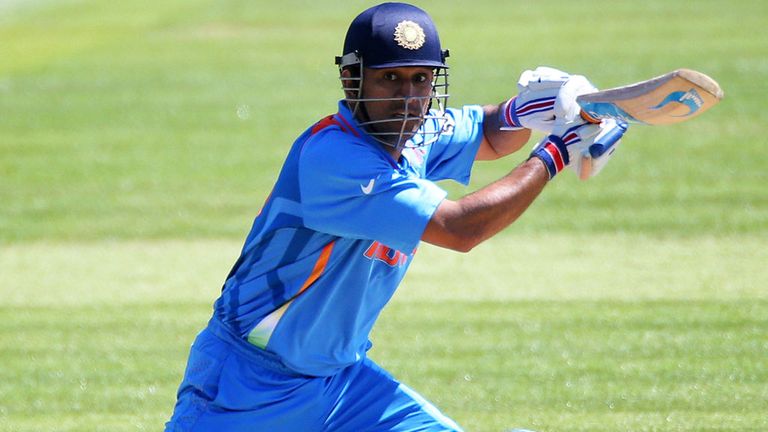 India enjoy a good recent record against Sri Lanka, having won seven of the 10 ODIs between the two since also beating them in the 2011 World Cup final in Mumbai.
But Dhoni said: "What has happened before and in the final does not really count because, even if both the teams were the same, they have been a significant amount of changes that have been made to the format, quite a few rules and regulations.
"So I don't think we can really count on all those stats. I think it's very different, and also the fact that both the teams are looking very different.
"It means both the teams are good. I think Sri Lanka have a really good squad.
"They are going through a phase where they are missing some of their players. So I think it's important for both the teams to do well, and I think they're a very good team."
Sri Lanka bowler Lasith Malinga, who has taken seven wickets so far in the tournament, will provide a major threat to India although Dhoni believes his team's experience of facing him during the IPL will give them confidence.
"We play amongst each other a lot, so we see a lot of Malinga, we understand him better, we play him in the subcontinental conditions where he gets a lot of reverse swing where he is one of the most difficult bowlers to face.
"These small, small things make a difference."