Champions Trophy: Sri Lanka skipper Angelo Mathews denies revenge claims
Sri Lanka skipper Angelo Mathews insists they will not be seeking revenge when they play India on Thursday.
Last Updated: 19/06/13 4:52pm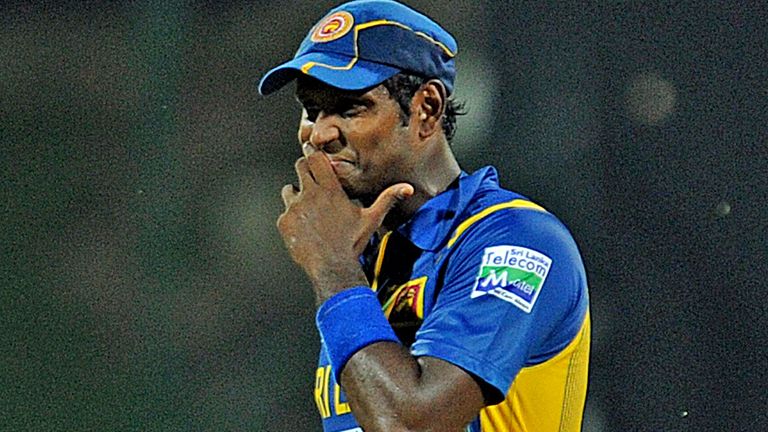 India claimed a six-wicket victory to win the 2011 World Cup final in Mumbai, with MS Dhoni's side winning seven of the last 10 ODIs that have been played since.
But Mathews is keen to stress they will be solely focused on the game in Cardiff and sealing their place in Sunday's final at Edgbaston.
"There's no room for revenge in sport, but if we can beat the Indians, I think it'll be a great achievement for the whole team," he said.
"We still have thoughts about the World Cup final, and the recent history against them is not very good for Sri Lanka.
"But I think the past is the past and we need to move on with the present situation.
"The past history has not been very good for Sri Lanka, but hopefully once again we are in very good mental and physical condition for tomorrow's game, so hopefully we can beat India.
"We don't need to sort of have any special chat about tomorrow's game. But we need to do our thing right and our basics the way we do it.
"India are a very strong team to beat and they've got a good batting line-up. They are a good balanced team, and I think we need to play positive cricket.
"The weather is not in our control, but apparently it's going to rain quite a bit, but we need to try and control the things that we can control - batting, bowling and fielding.
"We will try and do our best in that and try and win."