ICC Champions Trophy: England's Jos Buttler commends focused England ahead of final
Jos Buttler believes that England have done well to overcome distractions and reach the ICC Champions Trophy final.
Last Updated: 20/06/13 4:49pm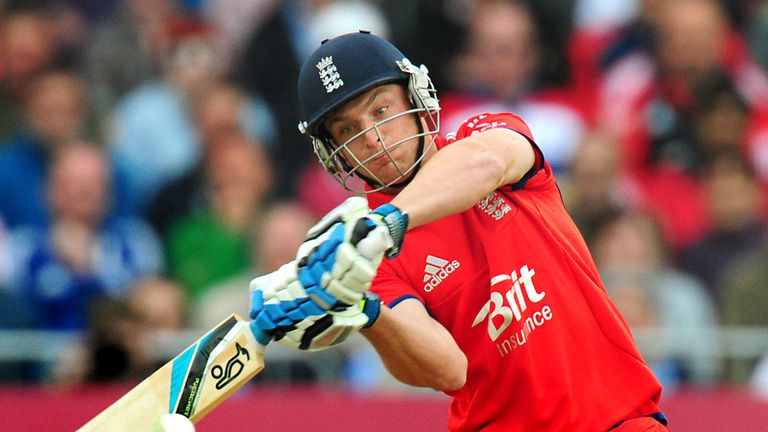 Controversy surrounding Australian batsman David Warner swinging a punch at Joe Root in a Birmingham bar and former England bowler Bob Willis accusing England of ball tampering has often overshadowed their performances on the pitch.
However, after thrashing South Africa in Wednesday's semi-final, wicket-keeper Buttler has said that England have coped well with the incidents, largely thanks to the help of captain Alastair Cook and coach Ashley Giles.
Asked if such adversity can work in a team's favour, Buttler said: "It can if you use it in the right way. We've had very good results, and that shows the strength of the group. There is a lot of belief in the squad, and we are very well-led."
"We're pretty good at keeping the distractions outside the dressing room and outside the games and focusing on what we need to do to win matches," Buttler added.
"Because of that, people have been able to focus on their cricket and focus on playing well - which is what has got us to the final."
Ambition
Having started to make an impact in the short forms of the game at international level, the Somerset player is now aiming to push on and force his way into contention for the Test side.
"This is a great eye-opener into how brilliant it is to be part of international cricket," he added. "My long-term ambition is to improve my game so that Test cricket can be part of my future.
"There is plenty of work to be done. But being involved in international cricket is great, and it's not to be taken for granted. You want it more and more, and it can be a motivator to keep improving so that you can stay in the side."
A recent knock of 47 off just 16 balls against New Zealand saw Buttler make headlines and, while he admits he can't expect to repeat that sort of feat every innings, it has given him confidence and a desire to produce for England on a more consistent basis.
He said: "That innings gives me confidence for the final, and I hope I can do something similar. It would be nice to do it more consistently.
"It won't always happen when you're taking on those shots at the end of an innings. But I hope it will on Sunday, and we can get over the line."