MS Dhoni saluted by former Indian skippers after Trophy triumph
Ex-Indian captains have praised MS Dhoni following the country's victory in the final of the Champions Trophy on Sunday
Last Updated: 24/06/13 10:22am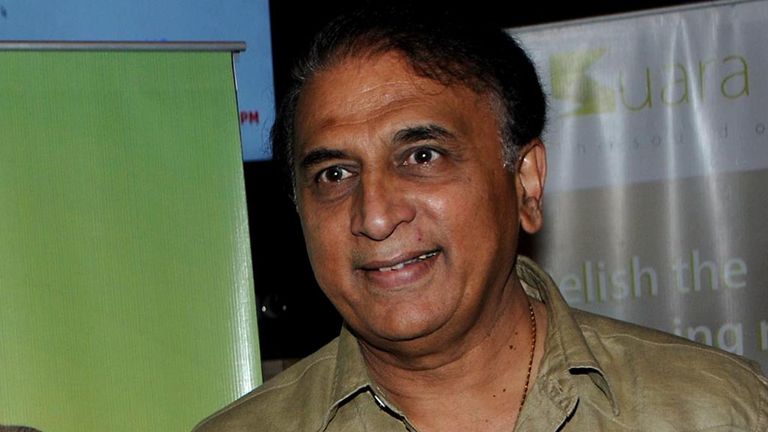 India snatched victory from the jaws of defeat at Edgbaston when they overcame hosts England by five runs in the final.
According to Asia Age, Sunil Gavaskar said: "He (Dhoni) has got this ability of rising from the ashes.
"It is his temperament where he has treated those two imposters - fame and failure - in just the same manner.
"I think that is the reason why he is able to bounce back after a tough time."
Gundappa Viswanath added: "Full marks to MS Dhoni. Now, he has all the world titles to his name.
"He is undoubtedly one of the best captains we have ever produced.
"There has been no change in his captaincy and he has been continuing in the same way with his cool and composed approach to the game and is taking up the challenge up front."
Krishnamachari Srikkanth, who is also a selector, went on: "This is an excellent win. Yet again they proved that they are the best team in the world in one-dayers.
"In 2011, they won the World Cup and again they proved their superiority with solid performances."
Ex-coach Anshuman Gaekwad stressed: "I am extremely happy and proud to be an Indian. They have played all-round cricket.
"These small targets are always dangerous but the boys did not wilt under pressure and showed amazing character."
And Chandu Borde went on: "Under pressure we performed very well.
"In 1983 in a low-scoring match we won the World Cup final against West Indies.
"Similarly, under pressure they have performed well here. There is a similarity between 1983 and Sunday's victory."
Ajit Wadekar said: "Hats off to Dhoni. I think he is the best captain we have got. Despite not having Sachin (Tendulkar) and Rahul (Dravid), Dhoni could get all the youngsters together and showed the team has spirit.
"This looks like a complete team and Dhoni is probably the best captain India has ever had."
Nari Contractor, 79, explained: "Dhoni was brilliant the way he led the side from the front. The team has performed magnificently in every department."