Ashes: David Saker thinks England could win comfortably
England bowling coach David Saker is very confident that his attack can lead the side to a third straight Ashes win.
Last Updated: 10/07/13 11:20am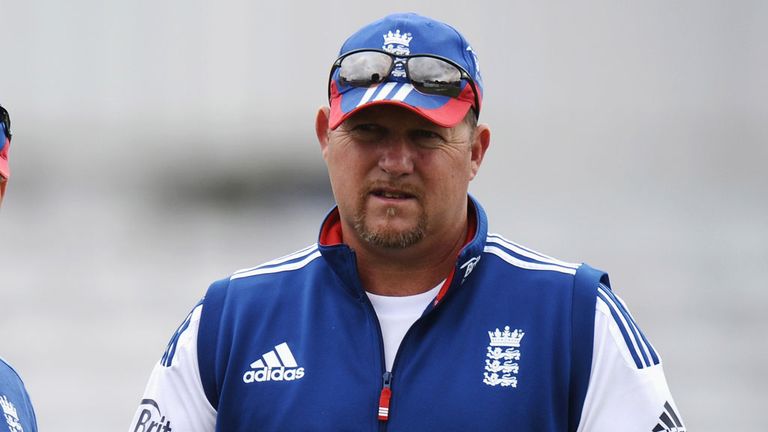 The eagerly-awaited series gets underway at Trent Bridge on Wednesday and Aussie national Saker thinks the hosts deserve their status as hot favourites.
The 47-year-old told the Independent: "I think psychologically we're in a much better place, the only danger is that we'll be too laid-back.
"The Aussies will fight, there's no doubt about that but, if we score the runs we're capable of, then we'll win comfortably.
"The players are really up for it. You just have to be around them and you pick up on that excitement, and I've got a little added incentive because it's the Australian group, and I know quite a lot about them."
Talent
James Anderson and Stuart Broad look set to lead the England attack, with Steven Finn possibly a slight favourite to edge out Tim Bresnan and Graeme Onions for the third seamer's spot.
And Saker added: "They're great to work with because they've got a lot of talent.
"We've got swing, bounce, pace and a great spinner (Graeme Swann) so we've got enough variation to call on different things. A left-arm quick would tip it off but that's being greedy!
"The way Jimmy leads our attack is exciting, Stuart on his day is as good a bowler as anyone and Finn's so exciting because he's got that pace and bounce.
"If we can get 10 Tests out of Jimmy and Stuart, we'll be going a long way to winning the series."
Saker rates the Australian attack as well, with one slight reservation.
"As a bowling group they've got some good pace, they've got variation, but they're not that experienced in English conditions," he said.
"We're obviously in a good position but we're not going to underestimate the opposition."