The Ashes: Alastair Cook confident Joe Root will cope with pressure of opening the batting
Alastair Cook has backed Joe Root to cope with the pressure of opening the batting in The Ashes.
Last Updated: 10/07/13 11:19am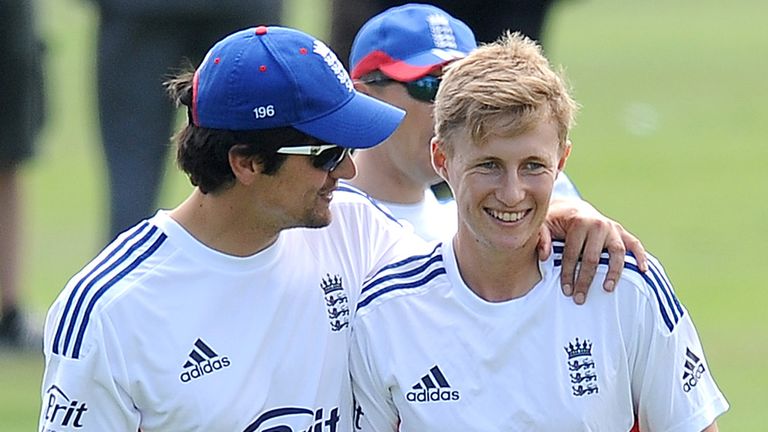 The 22-year-old Yorkshireman has been promoted from No 6 to face the new ball in place of the dropped Nick Compton and Cook says he has already shown enough in his short international career to suggest he can be a success against Australia this summer.
"He's handled himself in every situation fantastically well since making his England debut," Cook told a press conference ahead of the first Test at Trent Bridge, which begins on Wednesday.
"What's impressed everyone is he has always batted the situation fantastically well, so whether it is a one-day game in which he needs to score quickly or to see the side home, he's changed his style.
"I can see no reason why he can't handle himself. He's a fantastic young player, yes he's got a huge amount of improvement to do, but I think he'll be fine."
Final seamer
The main competition for England places looks to be who will take the final seamer spot, with Tim Bresnan and Steven Finn the likely candidates to join James Anderson and Stuart Broad in the side.
Cook refused to disclose who had got the nod, although his answer did suggest they have made their decision and will not be waiting to see conditions in the morning.
"We're very happy with the composition of our side and we're lucky we have a strong squad to choose from," he said.
Cook is also relishing the chance to take on the Australians as captain for the first time.
"Everyone's desperately excited. There are a few nerves floating around. But I feel experienced as a cricketer and a captain.
"I feel experienced as a cricketer and captain and in the last six months I've grown into the role quite nicely. I've got a huge amount of learning to do, but the only time you can do that is out in the middle, in those situations."
The Essex left-hander also believes his team are comfortable with the tag of pre-series favourites.
Favourites
"It sits well," he said. "We've been favourites before and coped well. We don't pay too much attention to what's going on in the other dressing room. We try to concentrate solely on ourselves.
"We've always known it's going to be one hell of a battle in these five Test matches, Australia have got some fine, fine cricketers and we're going to have to be at our absolute best to put them under pressure and to win the game. I'm sure they see it the same.
"Yes, we'd like to win the toss, but it's how you play which is the most important thing."