Darren Lehmann explains thinking behind shock decision to select spinner Ashton Agar
Darren Lehmann has explained the thinking behind the shock decision to hand spinner Ashton Agar his Australia debut.
Last Updated: 10/07/13 2:38pm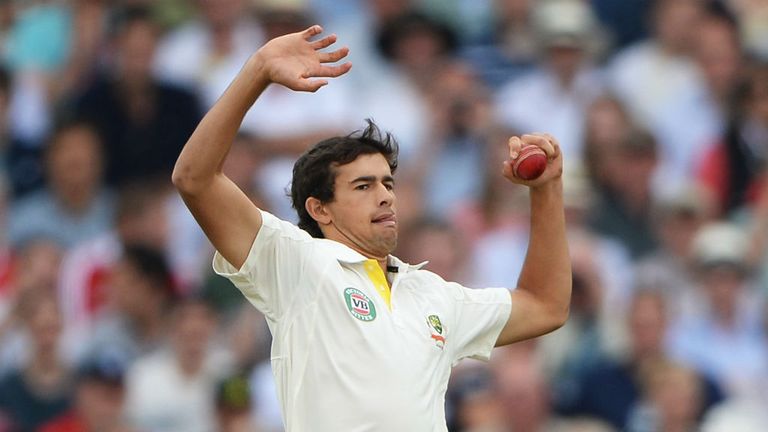 The slow left-armer was the surprise name in an Australian line-up which included two spinners, all-rounder Steve Smith also getting the nod to feature.
Agar - who becomes the 16th teenager to represent Australia in the Test arena - was handed his cap on Wednesday by Glenn McGrath, leaving no room for more experienced off-spinner Nathan Lyon.
Lehmann said of the 19-year-old's inclusion: "The main reason for the selection is taking the ball away from all their right-handers and we think this is a really important weapon in particular for this Test match on that particular wicket.
"In the tour match Michael (Clarke) felt he had good drift and straightened the ball nicely so that's just the way we have gone with the selectors in this Test match and we're looking forward to him playing really well.
Confident
"Nathan Lyon is still in the mix. Obviously there is no reason, apart from the eight right handers that is, why we have gone with Ashton.
"We're pretty confident with that, but the next Test match could be totally different, so we'll just wait and see what the wicket is and what happens in this Test match."
Smith's inclusion, and that of Phil Hughes, came at the expense of David Warner who has been sent to join Australia's A tour of Africa to try and secure some match practice, although he remains part of the Ashes party.
"Philip Hughes comes into the role at five and the simple reason he has come in is he has made runs in the two Tour games and the hard luck story for Davey is he didn't have the opportunity," Lehmann continued.
"I've been really impressed with him and we want an in-form Dave Warner playing."