Ashes: England query decision to give Jonathan Trott out in first Test at Trent Bridge
England have asked for clarification over Jonathan Trott's dismissal in the first Ashes Test, the ECB has confirmed.
Last Updated: 12/07/13 6:47am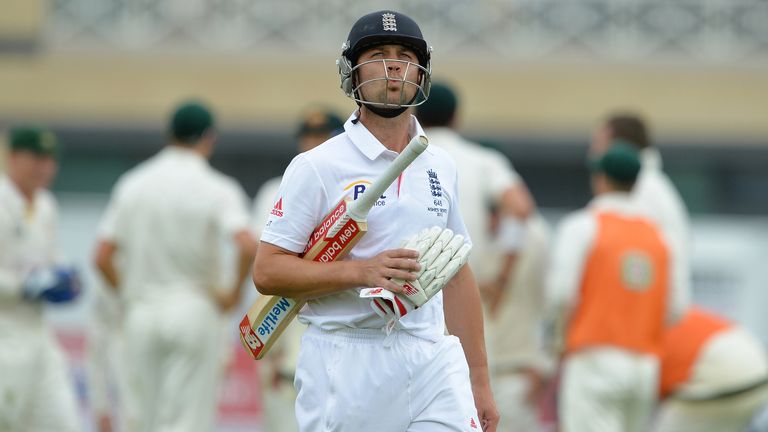 Trott was given not out by umpire Aleem Dar but that decision was overturned by third umpire Marais Erasmus and deemed to have been trapped leg before by Mitchell Starc for a first-ball duck.
Dar appeared surprised when his decision was reversed and Trott walked off the Trent Bridge pitch looking at the edge of his bat.
Side-on Hot Spot technology, which would have shown Trott's inside edge, was unavailable as it was still processing Joe Root's dismissal the ball before, but even without that at his disposal Erasmus felt he had enough evidence to overturn the on-field call.
England have asked about the protocols in place when not all technology is available to the third umpire and whether they were followed properly in this particular case.
James Anderson confirmed that dissatisfaction was mirrored among the England players.
"Trotty hit his (ball) and was given not out on the field. Whatever happened after that I'm not sure," he said.
"It is frustrating that it got over-ruled or over-turned; I'm not sure what went on.
"Of course we're frustrated. Trotty has hit the ball and been given not out so it's very frustrating, yeah."