Ashton Agar's heroics earns plaudits from around the world
Ashton Agar's heroics on the second day of the first Ashes Test with England have earned plaudits from around the world.
Last Updated: 12/07/13 7:16pm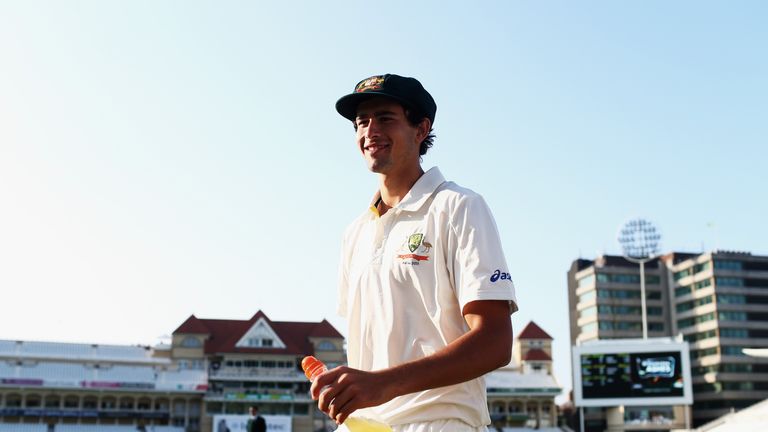 Agar broke numerous records by scoring 98 from No 11 on his Test debut at the age of just 19. In doing so he rescued Australia from the depths of 117-9, with the tourists posting 280, a first innings lead of 65.
He put on 163 with Phil Hughes who finished on 81 not out, and his 98 was the highest score by a No 11 in Test history, beating Tino Best's 95 against England last year.
Australia's Prime Minister Kevin Rudd led the tributes: "What a stunning, gutsy, agonising 98 from Ashton Agar in the Ashes Test. Full marks to Hughes. Well done guys." Rudd tweeted.
The name "Agar" was trending on Twitter and former England cricket captain Michael Vaughan admitted even he was cheering for an Aussie.
"Never ever thought I would say I am disappointed an Aussie got out but I really wanted Ashton Agar to get a 100... #Ashes," Vaughan tweeted.
Best, the West Indies fast bowler who hit 95 last year, tweeted: "I'm feeling your pain lad...records are to be broken. Must say we number 11 batters, in Agar and myself, love this English bowling attack."
Respected Indian commentator Harsha Bhogle tweeted: "You think you have seen it all and then there comes a moment so fresh, so touching that you fall in love with cricket all over again."
The Australian media has a new hero to cheer. After serial disappointments, from the Olympics, to doping scandals to their recent defeat by the British & Irish Lions, it has been a tough year for Australian sport and Agar - a shock selection in the starting XI - provided much-needed relief.
Columnist Malcolm Knox wrote: "Sunshine lit up Trent Bridge on Thursday, intensifying both the colours and the shadows. Agar's batting, like his selection in the first place, was so unexpected it stole the show."
The Daily Telegraph in Sydney headlined "Agar's Ashes debut for the ages" while a columnist for The Age, under the headline "An innings beyond imagination," wrote: "Michael Clarke must have exhorted his team to watch Ashton Agar play an innings that surely no one will see again."