Jason Gillespie on compassionate leave following death of father
Yorkshire head coach Jason Gillespie has been granted compassionate leave following the death of his father in Leeds.
Last Updated: 14/07/13 11:25am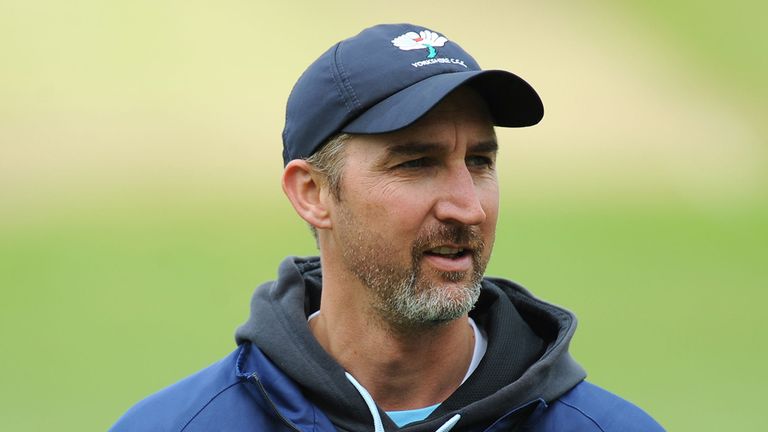 Yorkshire revealed in statement on Sunday morning that Neil Gillespie died of a heart attack while staying with his son. He and his wife, Vicki, had travelled to the United Kingdom from Australia last week.
"Yorkshire head coach Jason Gillespie has been given compassionate leave by the club," the statement read.
"It is with deep regret and sadness that we learn of the passing of Jason Gillespie's father, who died from a heart attack on Saturday.
"Jason's mother and father were staying with him in Leeds on holiday.
"Our heartfelt condolences go to Jason, his mother and family.
"Gillespie will not travel with the team for (today's) Yorkshire's Friends Life T20 match at Queen's Park, Chesterfield against Derbyshire Falcons."
Yorkshire have not set a set a date for Gillespie's return to his coaching duties.