Former Ireland captain Trent Johnston to retire from international cricket
Former Ireland captain Trent Johnston is to retire from international cricket at the end of the year.
Last Updated: 15/07/13 2:48pm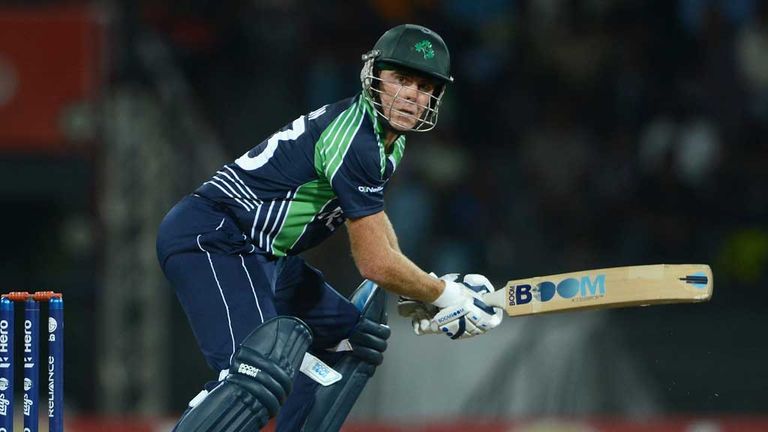 The 39-year-old, who was born in Australia, has played 186 times for Ireland and skippered the team in the 2007 World Cup.
Johnston is third on the all-time list of Ireland's leading wicket-takers with 264 at 23.13 and he has scored 2,398 runs at 21.04, with 10 half-centuries.
He will call time on his international and representative cricket career after the ICC Intercontinental Cup final in Dubai in December, which takes place following the World Twenty20 qualifiers, although he wants to remain involved in the game in a coaching capacity.
"It's been a difficult decision and I've racked my brains ever since I came back from the United Arab Emirates in March," said Johnston.
Harder
"It's becoming harder to recover after matches now, so much so that I can hardly walk for a couple of days.
"Indeed after that UAE tour, it took me a full week to recover and my young son Charlie and daughter Claudia were having to pull on and off my socks, so that was quite embarrassing!
"I knew then my time was limited and, although it would have been great to play in another World Cup in Australia, it was just beyond me.
"It's time to move on to new things and gives (coach) Phil (Simmons) the chance to find somebody to replace me.
"Coaching is an avenue I'm hoping to remain in and obviously I'd like that to be somewhere in Ireland."