Sky Bet's Lee Thomas-Mason reflects on the fluctuation of odds throughout the first Ashes Test
Sky Bet reflect on the fluctuation of odds throughout the first Ashes Test.
By Lee Thomas-Mason
Last Updated: 15/07/13 9:45pm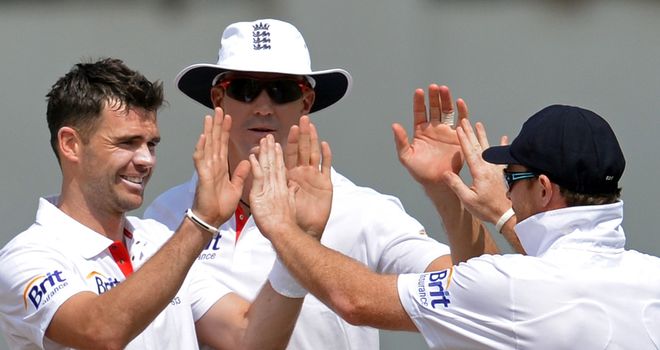 The Aussies resolute lower order batsman frustrated Alastair Cook's men in both innings at Trent Bridge, ensuring an unbearably nervous final day.
England remained odds-on favourites for the majority of the battle, starting at 5/6 then being backed into 8/11 after winning what was thought, at the time, to be a crucial coin toss.
Meanwhile, with Michael Clarke's Australia falling just 15 runs short of victory, pre-match odds of 10/3 looked generous and even more so after drifting to 7/2 after losing the toss.
Day two saw England's bowling attack dismantle Australia's top order, with man of the match James Anderson taking a five-fer and leaving England as short as 1/7.
Cue debutant Ashton Agar, whose impressive 98 brought the Aussies back into contention, forcing the home side's price back to 4/6 just 90 minutes later.
The second day ended with England outsiders for the first time at 5/4, with Mitchell Starc taking Joe Root and Jonathon Trott early leaving the hosts 20 for two at the close.
The decisive moment though, was during day three and Stuart Broad's non dismissal resulting in England finishing the day at 2/7.
With that said, if Broad had been given out their price would have been closer to even-money.
When James Anderson took his ninth wicket of the Test in Peter Siddle, who was coincidentally Australia's ninth batsman to fall in the second Innings, England where huge odds-on favourites at 1/100 leaving the Aussies best priced 20/1.
Needless to say, Brad Haddin's last wicket stand with James Pattinson resulted in more drama as Australia ended the match odds-on favourites just before Haddin's controversial dismissal.
Finally, one of the biggest movers in the market was Ashton Agar to be the top Australian batsman who was twice matched at 50/1.