The Ashes: Brad Haddin keen to focus on Lord's Test
Brad Haddin insists Australia are ready for the second Test with England at Lord's.
Last Updated: 18/07/13 10:41am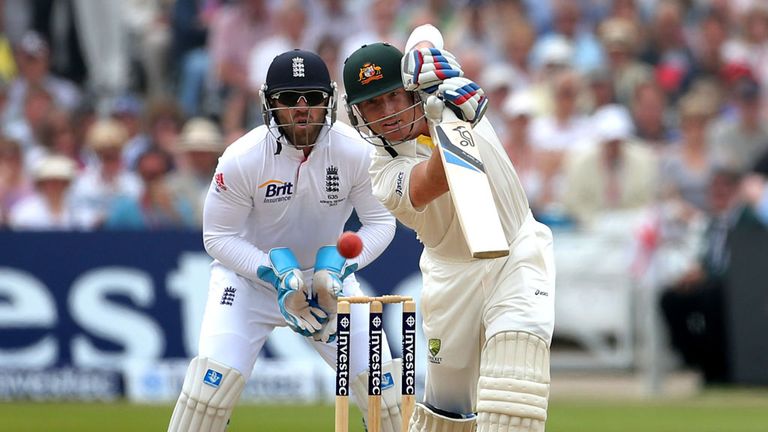 Wicketkeeper Haddin and James Pattinson put on a final wicket stand of 65 before Haddin was dismissed by man-of-the-match James Anderson as Alastair Cook's side secured a 14-run victory in the series opener at Trent Bridgeon Sunday.
Stuart Broad's unwillingness to walk when apparently caught behind and the use of DRS in confirming Haddin had nicked the ball behind for the final wicket had caused some controversy.
But Haddin was keen to look ahead and focus on the Lord's Test, as Darren Lehmann's side look to get back on level terms in the series.
"From day one of the tour it was an exciting time and the excitement hasn't changed," he said.
"Darren's done a wonderful job, like all our staff and our players.
White noise
"It's not hard to come up for as Ashes campaign, it's as good as it gets. All the other stuff is white noise. It's not something that has affected us at all. The Australia dressing room is fine.
"There was a lot of emotion going into that first Test for everyone so it's good to get back into training today," he added.
"Everyone's at different stages for making sure they are ready for day one at Lord's.
"We have a fit list. (David) Warner's not playing. Apart from that, we have everyone available."