Day three recap
We review the action, analysis and opinion as England took control of the second Ashes Test
Last Updated: 20/07/13 11:34pm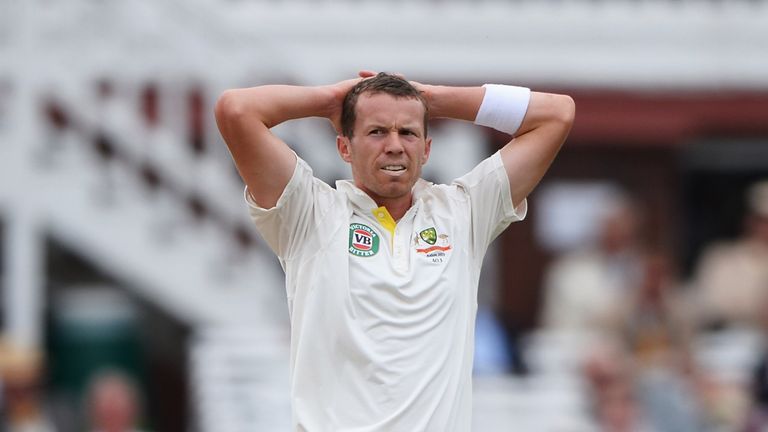 England began the day on a slightly unsteady 31-3, but by the close of play they had reached 333-5, with Australia already needing a mammoth 567 to win should there be an overnight declaration.
But in all probability the hosts will let Joe Root - unbeaten on 178 - bat on to a double century at the start of what promises to be another long and arduous day for Australia.
With England now well on course to go 2-0 up in the series, we bring you the pick of the action, reaction and opinion.
England dominant
Despite losing three cheap wickets at the top of the order, the home side were still well on top as they started the day with a lead of 264. Even if Australia managed to tear through the middle and lower order, the tourists would almost certainly need to chase down a target in excess of 300 to win. In reality, Michael Clarke's side managed to take just two wickets all day as Root batted all the way through, with Ian Bell (74) providing commendable support. Some more work in the field awaits Australia on Sunday before they attempt to bat it out for just under two full days.
Best of the day
No prizes for guessing who earned our man of the day prize on Saturday, but there was plenty of other action to mull over apart from Root's fine century. Then was a similar lack of candidates for catch of the day, however, Australia opener Chris Rogers providing the grab for both of his side's wickets on day three. The rest of the day's highlights include shot of the day, ball of the day, Michael Holding's blog and yet another technological controversy.
Savouring the moment
Root was understandably delighted after scoring his second Test match century, and first since moving to the top of the order. The 22-year-old Yorkshireman also became the youngest England player to hit a Test ton at Lord's and at the end of the day he looked back on the magnitude of his achievement. "Today was very special," Root said. "As a kid, playing in the Ashes is the pinnacle and to get a hundred at Lord's is a very nice feeling."
Feeling the strain
While England showed great composure with the bat, it is fair to say that Australia's bowlers did not cover themselves in glory on the third day. James Pattinson and Steve Smith both claimed wickets with ordinary deliveries, and Peter Siddle could not add to the three scalps he took at the end of day two. Siddle admitted that the tourists were feeling fatigued, but thinks the home batsmen should take most of the credit. "A lot of credit goes to their batters," he said. "I think they summed up the conditions well, took their time early on and just made us keep bowling and bowling."
Respect for Root
It was almost such a different story for Root, who edged behind while on eight on day two only for the ball to pass between Brad Haddin and Michael Clarke. Prior to Saturday's knock he had registered disappointing scores of 30, 5 and 6 as an opener, but Sky Sports expert Michael Atherton does not see Australia's botched fielding as a turning point in Root's career. "With some players, you see a moment like that [the missed chance] and think, 'that could be career changing'," Atherton said. "But you feel with Root he would have come through eventually because he's clearly got a lot of class."
Day three - as it happened
You can relive all the best action from day three by reading our interactive commentary from Lord's. You can also view a gallery of the day's best images here.