Ashes: Australia skipper Michael Clarke says his batsmen must do better after Lord's defeat
Australia captain Michael Clarke says his team's inability to make big scores in their first innings is 'unacceptable'.
Last Updated: 21/07/13 10:12pm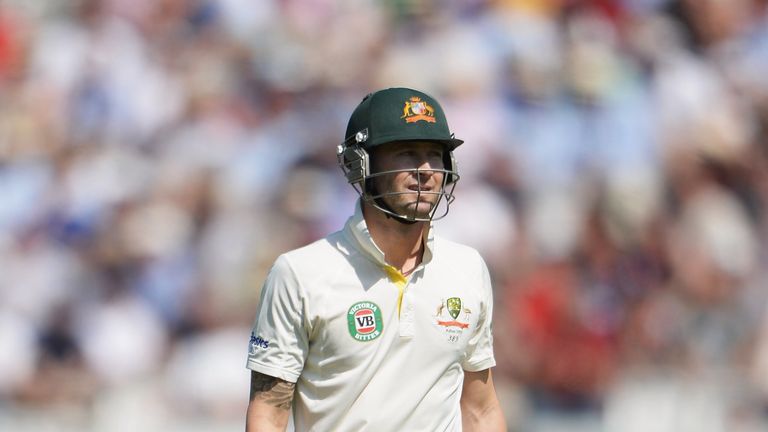 The tourists made 280 when batting for the first time in the opening Ashes Test, a score that contributed to a competitive match narrowly won by England.
But in the second Test at Lord's, the Australians made just 128 and although they were not forced to follow on they were ultimately well beaten by England, who take a 2-0 lead in the series.
Only four players reached double figures in Australia's first innings at Lord's, and none of them passed 30 - form that led to some harsh words from skipper Clarke.
"Our first innings performances with the bat have really let us down and they have not been acceptable," he said.
"It's hard to win Test matches from the positions that we are putting ourselves in with our batting and it is putting a lot of extra pressure on our bowlers.
"Our top six or seven have lots of experience but we are finding that we lose wickets in twos and threes and it is really costing us."
Australia now escape the glare of international cricket with a tour match against Sussex at Hove beginning on Friday.
They head to Old Trafford for the third Test on Thursday August 1, and as a result the Sussex game takes on extra importance as a potential way of building some momentum.
"It's a good opportunity for us to play some cricket and score some runs," said Clarke.
"Hopefully we can work on a few things and build some momentum for Manchester in that game.
"It would be silly to go into the third Test expecting to lose. We know we've got to improve on lots of things and we know we have to win the next three."