Ashes: Shane Warne to help Ashton Agar in run-up to Old Trafford Test match
Australia will ask Shane Warne to prepare Ashton Agar for this week's third Ashes Test with England at Old Trafford.
Last Updated: 29/07/13 4:25pm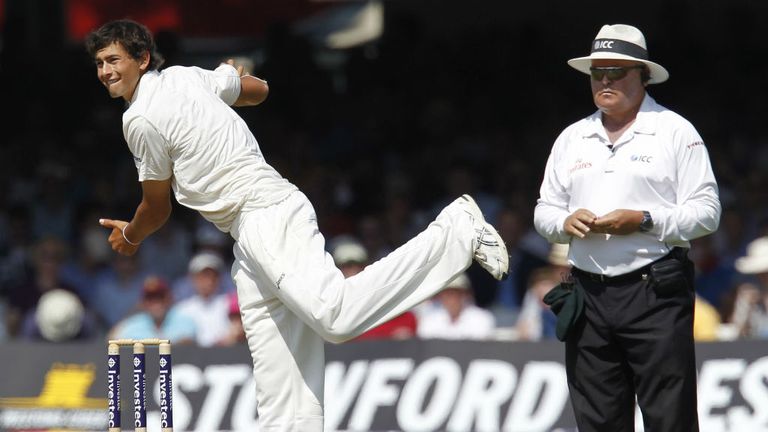 Agar caused a sensation by scoring 98 on his debut at Trent Bridge, narrowly missing out on becoming the first No 11 in history to score a Test century. He remains the top Australian run-scorer in the series so far.
But in his main role as the team's spinner he has failed to deliver, taking two wickets at Trent Bridge and none at all at Lord's, where England's Graeme Swann and part-timer Joe Root both turned the ball significantly more than the young Australian.
Australia coach Darren Lehmann confirmed that he wants leg-spinning legend Warne to talk to the 19-year-old ahead of Old Trafford, England's most spin-friendly Test venue, where the more experienced off-spinner Nathan Lyon could also come into the selection equation.
Lehmann said: "We'd be mad not to use Shane Warne and talk spin bowling to him. It's not so much technical with him, it's more about the mental side of it, the fields you want for certain players.
"We don't want too many views obviously. We want to keep it channelled for a young kid. He's only 19 but he goes well. We'd be mad to pick him if we didn't think he was technically up to it.
Impressed
"He's 19, I'd hope he has plenty of room for improvement, the same as Nathan (Lyon). They're both young kids, although Nathan's played a lot more.
"Would we have this discussion if Ashton had ended up with three or four at Notts? Maybe not. But that wasn't meant to be. Things go your way and some things don't. I was impressed with the way he bowled at Notts. He had a problem with his hip in the second Test match and struggled through that.
"But he knows he didn't bowl well enough, not the standard we're after, so he needs to get it right pretty quickly, we know that."
Lyon is being tipped to come into the side in Manchester, though not necessarily at the expense of Agar, with two spinners a possibility.
Neither helped their cause in the tour match at Sussex, where they took just one wicket each, with Lyon given some rough treatment by Rory Hamilton-Brown.
"I don't mind spinners getting hit for boundaries off good balls," Lehmann said. "I thought Ash bowled okay but he could have bowled better, Nathan could have bowled better at stages as well.
"That's the case on a good wicket that doesn't turn much, that that can happen to spinners.
"For a 19-year-old he (Agar) has been outstanding. He is a good young man. We'd love him to get more wickets. That might be (this) week."